What's Worth Watching: 'Grace and Frankie', 'Adele Live in New York City', The Kentucky Derby and more for Friday, May 6 and Saturday, May 7
Grace and Frankie (episodes available Friday, Netflix): Unconventional in its proudly 70something demographics, but otherwise just the thing for comfort-foodies seeking a solid sitcom binge, the second season of this golden-age odd coupling of Jane Fonda and Lily Tomlin picks up where last year left off: with uptight Grace (Fonda) and loosey-goosey Frankie (Tomlin) apprehensive about the upcoming nuptials of their gay exes, late-blooming romantics Robert (Martin Sheen) and Sol (Sam Waterston, hilarious). The situation is complicated—as you'd expect a situation to be—by Frankie having just had a bout of "ex sex" with Sol, which he's about to confess to when he finds Robert collapsed after a sudden heart attack. Cue the sentimental waterworks and tart comebacks as these fractured families gather to move forward into an unorthodox twilight.
Adele Live in New York City (Friday, 8/7c, NBC): If you missed it last November, NBC is expanding this sensational concert special from Radio City Music Hall to 90 minutes, with five additional songs and behind-the-scenes footage.
The Kentucky Derby (Saturday, starts at 4 pm/3c, NBC): The odds of a second consecutive Triple Crown winner are about as remote as anyone knocking Donald Trump off the GOP ticket, but still, we're drawn each year to the Run for the Roses. NBC's exhaustive coverage will include a visit with Triple Crown winner American Pharoah at the champ's stud farm and a profile of this year's favorite, Nyquist, who has won all seven of his races. Bob Costas and Tom Hammond host as usual, while Johnny Weir and Tara Lipinski warm up for their Olympics duties by commenting on Derby fashion. Mint juleps, anyone?
Inside Weekend TV: In a ripped-from-the-headlines storyline, CBS's Blue Bloods (Friday, 10/9c) ends its sixth season with the city in turmoil after a grand jury fails to indict an NYPD officer for shooting a teenager, an incident captured on video. The backlash, invariably, turns violent. … Bryan Cranston, who stars as LBJ in HBO's upcoming movie All the Way, is the mid-show interview guest on HBO's Real Time With Bill Maher (Friday, 10/9c). … Lifetime aims for the Mother's Day heartstrings in The Real MVP: The Wanda Durant Story (Saturday, 8/7c), starring Cassandra Freeman as the single mom whose sacrifice for her sons inspired pro basketball star Kevin Durant (played here by Daniel Bellomy) to name her "the real MVP" when he earned the NBA title in 2014. … Oscar winner Brie Larson (Room) makes her first visit to NBC's Saturday Night Live (11:30/10:30c) as guest host, with future The Voice coach Alicia Keys returning as musical guest. Too bad nothing much happened in the political arena this week for the cast to satirize.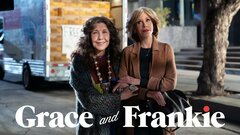 Powered by