HBO to Submit Beyoncé's 'Lemonade' for Emmy Consideration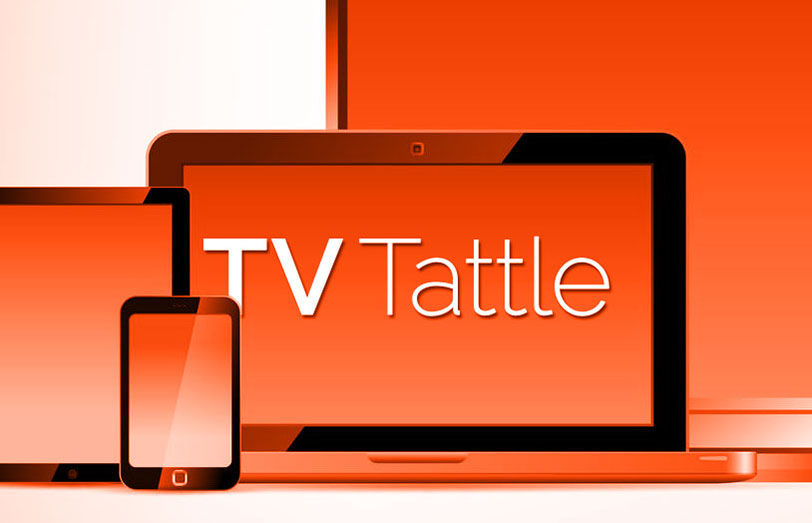 Saturday's music video event will be put up for outstanding variety special, which SNL won last year. Beyoncé has two previous Emmy nominations, for her Super Bowl and On the Run Tour concert special.
After months of courting, Bush is expected to be a key part of the 9 a.m. hour, according to The Hollywood Reporter, which says a formal announcement won't be made until the NBC upfronts on May 16. The Hollywood Reporter notes that Bush joining the 9 a.m. could be part of an "upcoming splashy rebrand" aimed at competing against Live with Kelly and Michael, which will have to recover from Michael Strahan's exit.
Tuesday's Tonight Show will feature D'Angelo and some surprise guests for a "very special" tribute.
Efron will "explore how food has moved to the center of millennial culture" using his experience as "an actor, traveller and food lover."
Since Netflix's Fuller House premiered, neighbors are seeing even more tourists, who double park and crowd the sidewalk.
President Xi Jinping hopes the TV series, In the Name of the People, will expose corruption via a fictional villainous Communist leader and a "dashing government investigator" played by a "television heartthrob."
Differences with the Wachowskis has resulted in British actor Aml Ameen exiting early on in filming Season 2. He'll be replaced by Toby Onwumere.
The Live co-hosts hadn't planned to attend this year's ceremony held in Los Angeles this weekend, since they'll have to be at work early Monday morning.
Corden now has 100 YouTube clips with more than 1 million views each, led by Adele's Carpool Karaoke's 98 million.
In each episode, Fox NFL Sunday host Curt Menefee will stroll around an airport and interview passengers about their most memorable airport travel moments.
Extra Gear, hosted by Top Gear's Rory Reid, will air immediately after the rebooted Top Gear on BBC America.
"It was nerve-wracking," Bernal says of stepping into the shoes of famed conductor Gustavo Dudamel, who inspired Bernal's character. "I held onto everything I could. I can't even remember what I did, but I remember for like a full 30 minutes I was thinking, 'What am I doing? What is this? What is this? Why? Why? Why? Why? No.'"
"It's beautiful and comfortable," she says. "I don't want to look at her every day, but the chair is something—Sitting in it, there's an ease. And it came on the set and Alicia's life in a time when she had finally sort of found herself for lack of a better word."
"The problem," says Todd VanDerWerff, "is that the show increasingly vacillates wildly between basic check-ins and more 'shocking' scenes that are punctuated with big, bloody moments, usually involving violence but occasionally involving sex and/or a major character reveal. This is, I think, one of the reasons I found seasons four and five such a step down from the first three. Game of Thrones, uncertain of where its endgame was, had to start stalling for time. And that meant lots of scenes where characters would simply remind you they existed." PLUS: Here's a fan theory on Melisandre, here's an insane theory about Jon Snow, and why is the Dorne storyline so terrible?
Bayless is considered the "Michael Jordan of garbage sports commentary," as Sam Laird notes. And that kind of commentary could thrive at Fox Sports. PLUS: Fox Sports personalities don't particularly like Bayless.
Or will the SNL crew have to do more set-changes with two fewer ad breaks.
The Jinx and Going Clear are among HBO's four Peabody documentary winners. PBS won Peabodys for ISIS in Afghanistan, Independent Lens: India's Daughter and POV: Don't Tell Anyone.
Jerrod Carmichael explains why had his TV mom suffer "The Blues" on Sunday's episode: "My mom is such a strong woman and while she doesn't suffer from depression, I was like 'People who appear really strong often times do.' I really think people will connect, understand, and appreciate this one."
"It's 17 years later and we didn't tell the story until we had a great story to tell," Gellar says of the NBC pilot. "I think we have something really unique and really different."
The Wire alum will recur on Season 1 of the psychological thriller.
NBC Entertainment chairman Bob Greenblatt played an important role in bringing Jane Krakowski, Tituss Burgess and Carol Kane aboard what would later become a Netflix comedy.
From Key & Peele to Arya and The Hound.
The Brooklyn Nine-Nine star and the Key & Peele alum are now married, Peele revealed to Seth Meyers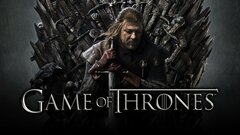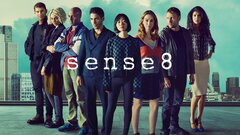 Sense8
where to stream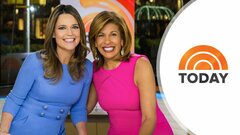 Today
where to stream