Ask Matt: Can 'Castle' and 'NCIS' Survive Their Losses? Plus 'Crazy Ex-Girlfriend', 'Good Wife', 'Blacklist' and More
Welcome to the Q&A with TV critic (also known to some TV fans as their "TV therapist") Matt Roush, who'll address whatever you love, loathe, are confused or frustrated or thrilled by in today's vast TV landscape. One caution: This is a spoiler-free zone, so we won't be addressing upcoming storylines unless it's common knowledge. Please send your questions and comments to [email protected] (or use the form at the end of the column) and follow me on Twitter.
Question: I wrote to you in September after the two-hour opener of Castle, which I thought was actually really good, until the writers pulled the Castle-Beckett breakup stunt. I know they've gotten back together since, but the fact that breaking them up and reverting back to how the show was several seasons ago is how the new showrunners chose to "make the show exciting again," or whatever it is that they said back then, just demonstrated to me that they don't know what they're doing and that's not something I want to watch. I haven't watched the show since, so I might not be in the most informed position to ask this question, but I just saw that ABC is attempting to cut costs for a potential Season 9 and has not asked Stana Katic back. Is there really anyone who really has any desire to watch a version of Castle in which Nathan Fillion is there by himself?
This seems like a really misguided idea to me, as the Castle and Beckett relationship is the foundational core of the show, so it would seem to be better to just call it quits now rather than rejigger the show's fundamental construct. Of course, I said the same thing before Grey's Anatomy killed Derek, but what works for a medical soap with a large ensemble may not work for a crime procedural where all of the other characters have been more peripheral. Why not just announce the final season and let the show go out with whatever dignity it has left? — Jake
Matt Roush: Dignity went out the window a while back, given the way the producers have jerked these characters, and Castle's fans, around for so long. But this does seem like the last unnecessary straw to keep this franchise going by shattering its core. Why not just create a "Castle Presents" series, adapting the fictional Richard Castle's books as an anthology? The idea of watching even a shortened season of a diminished Castle seems unsatisfying on just about every level—though I remain a Nathan Fillion fan, it seems like the right time for everyone to move on.
---
NCIS's Tony-less Future and Awards-less Past
Question: I still haven't recovered from the loss of Ziva on NCIS, and now Tony is leaving. What are the chances of keeping my favorite show at No. 1 in the ratings for scripted drama? – Dolores
Matt Roush: This will be the most significant loss yet for the show's ensemble, and I pity his replacement (having witnessed the ire poor Bishop faced upon her arrival), but as long as Mark Harmon stays at the helm as Gibbs, the incredibly durable NCIS will likely continue to reign until its leading man decides to hang it up. Some slippage is probably inevitable, but few shows exhibit this kind of staying power.
Question: Perhaps you have covered this subject before, but as I don't know the answer, here goes: Why have NCIS and both of its children been so totally left out of awards shows? Being so highly rated, so widely watched, should guarantee these quality productions receive some recognition, but nothing? – John
Matt Roush: The easiest answer to this not uncommon question is that awards shows are not popularity contests, and as the volume of TV continues to escalate, with distinctive programming appearing in all sorts of niches and platforms, the likelihood of a meat-and-potatoes crowd-pleasing formula procedural like NCIS making the cut grows even more unlikely. This is why the People's Choice Awards exists, to give the fans a voice—and NCIS is regularly nominated there. (This anti-populist trend isn't exclusive to TV. The latest Star Wars movie didn't make the Oscars' best-picture cut, either.)
---
Is Rachel Bloom the Next Lucy or Carol?
Question: Regarding your love letter to Crazy Ex-Girlfriend: I am not one for hyperbole, but I must thank you and also sing (no pun intended) the praises of Rachel Bloom of Crazy Ex-Girlfriend. This woman is brave in the way she tackles things and not afraid to show herself in an unflattering light. I don't think many stars today can live up to the hype about them, but I think I am watching a worthy successor to Lucille Ball or Carol Burnett. I truly am amazed at the way she allows herself to be shown. Let's hope many people start tuning in and may this show have a nice healthy run! I truly enjoy this show and even wrote about it (here's the actual theme song to help you sing along):
"IIIIIIIIIIIIIIIIIIIIIIIIIIII was working hard trying to clear my DVR
Watching shows but it made me blue.
Seeing the same old types of shows,
So I tried something different on the CW.
Its stars were from different backgrounds,
Brand new stars with good careers
It happens to have musical interludes,
But that's not why I'm heeeeeeer!
It's called Crazy Ex-Girlfriend (wait don't turn the channel)
It's called Crazy Ex-Girlfriend (don't be sexist keep watching)
It's called Crazy Ex-Girlfriend (they don't stop singing for a second)
The star is a talented finnnnnnd (the show is A LOT more nuanced then that!)
C-R-A-Z-Y (OK? If you watch it you will love it!)
WATCH Crazy Ex-Girlfriend." — George
Matt Roush: Thanks for this! (Reminded me of the Mad Magazine parodies of my youth.) I'm with you about Rachel Bloom's performance of Rebecca Bunch, which epitomizes the show itself: fearless and unrestrained, and often as poignant (especially in Monday's rapturous finale) as it is hilarious. I'm not expecting Crazy to ever break out of cult status, but the buzz is growing, and how great is that?
---
Could Good Wife Spin Off?
Question: Am I crazy or is a farcical NSA spin-off of The Good Wife just begging to be made? Interactions with the CSE would be welcome. — Rick [from Twitter]
Matt Roush: Loved all of that material in this Sunday's episode, especially Alicia finally learning that her privacy had been so nonchalantly invaded for so long. Played with a light touch, this satire still had bite, and while I'm not sure this could sustain an entire series, it's a nice thought. Especially since I'm getting such separation anxiety with only three episodes left of this marvelous series.
Question: Why is CBS canceling The Good Wife? – Larry
Matt Roush: Simple question, not the simplest of answers. CBS could have kept the show going beyond the seventh season, but it would have done so without the talents of its creators/executive producers Robert and Michelle King, who had already decided to leave after this year and are wrapping up the show on their own terms. Most of the cast's contracts also were up, so this was a natural time to draw the curtain. This is going to leave a big hole on my Sundays, and I'll miss it terribly. But sometimes you just have to let a great show go, and when it signs off with its creative team's blessing, that's as much as any fan should hope for. (See the above conversation about Castle to see what happens when a show is kept alive beyond the point of good sense and good TV.)
---
Are Hiatuses Good for TV Shows?
Question: Do you think any other networks will or should do the same as ABC's programming schedule: a block of episodes in autumn, a long break and then returning early spring and running straight through to the finale? Having to sit through another mini-break in my CW shows really makes me wish they would. – Lauren
Matt Roush: This does seem to be the trend, to break up traditional network seasons into two distinct pods or arcs, resting shows in the winter with replacement series or other programming stunts, then bringing them back to run to the end of the season with a minimum of repeats. (Shows that repeat well, like stand-alone procedurals and some sitcoms, are a vanishing breed.) The CW, which is one of the smaller network operations, doesn't appear to have as much back-up product on the shelf, which accounts for these periods of repeats. But now that the network has renewed just about everything on its lineup for next season, I wouldn't be surprised if they don't start experimenting with more fillers to reduce the footprint of reruns, which are especially noticeable and intrusive in the heavily serialized shows that are The CW's specialty.
---
Lightning Round
Question: Is The Blacklist going to end? — E McCormack
Matt Roush: Eventually. Almost all shows do. But if you're referring to recent events, don't be fooled. The show is already picked up for next season, and I doubt we're anywhere near the end.
Question: What happened to Mike & Molly? Haven't seen one since February. — No Name
Matt Roush: With Supergirl concluding this week, that opens up the Monday lineup, and Mike & Molly will be back to finish up its final season with an episode next Monday (April 25) and then airing back-to-back episodes through May 16, when its series finale will air.
Question: Why doesn't Blue Bloods get more press? I rarely read anything about it, and it's a great show! – Jackie
Matt Roush: Allow me to kindly urge you to check out the issue of TV Guide Magazine that comes out next week. You won't be disappointed.
That's all for now. Thanks for reading. We'll pick up the conversation again soon, but I can't do this without your participation, so please keep sending questions and comments about TV to [email protected] or shoot me a line on Twitter (@TVGMMattRoush). Or submit your question via the handy form below: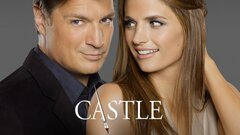 Castle
where to stream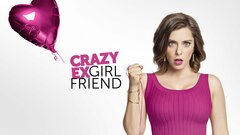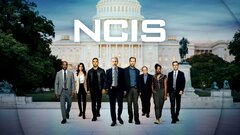 NCIS
where to stream