Chase Rice Is Now 'Pretty Happy' With 'Bachelor' Appearance (VIDEO)
Chase Rice was dragged into The Bachelor drama during last night's episode when it was revealed he was not just performing for leading man Peter Weber, but his ex-fling Victoria Fuller.
Victoria was noticeably caught off guard when she realized who was performing, but she didn't tell Peter about her history with the country singer until the evening portion of their date.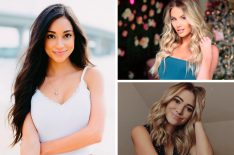 See Also
Catch up with all of Peter's potential love interests on social media.
After the dust had settled on the dramatic episode, Chase stopped by The Bobby Bones Show on Tuesday, January 28, to talk about his history with Victoria and his resulting reality show appearance.
During the interview with the Dancing With the Stars champ, the musician reveals he had previously met Victoria in North Carolina. "I know her from Charlotte, hung with her in Charlotte, and that was it. She went and did the show, and it was interesting," he explains.
He continues, "I really, truthfully, didn't think they'd involve me like that. I don't think it's ever happened before this happened."
And, despite initially being annoyed about getting dragged into the storyline, the 34-year-old realizes his involvement may lead more people to listen to his music.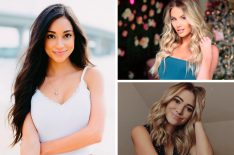 See Also
Catch up with all of Peter's potential love interests on social media.
"It happened, I don't know if they did it on purpose or it was a coincidence, I don't really know, but it is what it is. I try to make the best of it. You know, I was upset at first," he starts.
"But, at the end of the day, if it takes people to my music, if it takes people to the album — Lonely If You Are — I'm not going to complain about that. I'm not mad at anybody, I'm pretty happy with it," he concludes.
Sounds like it was a win-win for everybody involved, right?
What did you think of Chase's appearance last night? Do you think it was set up by producers? Let us know what you think in the comments!
The Bachelor, Mondays, 8/7c, ABC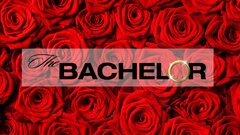 Powered by