Canceled TV Shows 2020: Which of Your Favorite Series Are Coming to an End?
The 2020 TV season has begun and with it comes a diverse slate of programming. There are plenty of exciting, original pilots on the horizon and just as many reboots/revivals in the works, as well.
But like the saying goes, "Out with the old, in with the new." While some series are finishing on a pre-planned, well-thought-out high note, other shows' lifespans have been cut prematurely short. So, sadly, here's a list of all the TV shows you'll be saying goodbye to this year.
Stay tuned as this list is continuously updated.
See Also
There are plenty of stories left to tell and answers to reveal for these scripted shows.
ABC
The Baker and the Beauty, 1 season
Single Parents, 2 seasons
Bless This Mess, 2 seasons
Emergence, 1 season
Schooled, 2 seasons
Kids Say the Darndest Things, 1 season
Marvel's Agents of S.H.I.E.L.D., 7 seasons
Strahan, Sara and Keke, 2 seasons
United We Fall, 1 season
Stumptown, 1 season
Adult Swim
The Venture Bros., 7 seasons
Amazon
Bosch, 7 seasons
Goliath, 4 seasons
AMC
NOS4A2, 2 seasons
The Walking Dead, 11 seasons
Better Call Saul, 6 seasons
The Walking Dead: World Beyond, 2 seasons
CBS
Criminal Minds, 15 seasons
God Friended Me, 2 seasons
Carol's Second Act, 1 season
Man With a Plan, 4 seasons
Broke, 1 season
Tommy, 1 season
Comedy Central
Drunk History, 6 seasons
Tosh.0, 12 seasons
Corporate, 3 seasons
The CW
Arrow, 8 seasons
Kate Keene, 1 season
Supernatural, 15 seasons
The 100, 7 seasons
E!
Keeping Up With the Kardashians, 20 seasons
Epix
Perpetual Grace, LTD, 2 seasons
Facebook Watch
Sorry for Your Loss, 2 seasons
Limetown, 1 season
Fox
Almost Family, 1 season
Outmatched, 1 season
Deputy, Fox
Filthy Rich, 1 season
Next, 1 season
Freeform
Party of Five, 1 season
Siren, 3 seasons
HBO
Run, 1 season
History Channel
Vikings, 6 seasons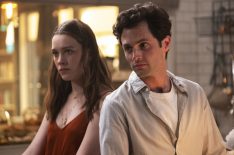 See Also
Get a full rundown of all of the series returning for new seasons this year.
Hulu
High Fidelity, 1 season
NBC
Lincoln Rhyme: Hunt for the Bone Collector, 1 season
Perfect Harmony, 1 season
Bluff City Law, 1 season
Sunnyside, 1 season
Council of Dads, 1 season
Netflix
Lucifer, 6 seasons, (3 on Netflix)
Bojack Horseman, 6 seasons
Dear White People, 4 seasons
Soundtrack, 1 season
Spinning Out, 1 season
Insatiable, 2 seasons
AJ and the Queen, 1 season
V-Wars, 1 season
October Faction, 1 season
Turn Up Charlie, 1 season
Next in Fashion, 1 season
The Society, 1 season
I Am Not Okay with This, 1 season
Altered Carbon, 2 seasons
The Big Show Show, 1 season
The Expanding Universe of Ashley Garcia, 1 season
Chilling Adventures of Sabrina, 4 parts
The Dark Crystal: Age of Resistance, 1 season
Teenage Bounty Hunters, 1 season
Away, 1 season
OWN
If Loving You Is Wrong, 5 seasons
Paramount Network
68 Whiskey, 1 season
Peacock
Brave New World, 1 season
Pop TV
Schitt's Creek, 6 seasons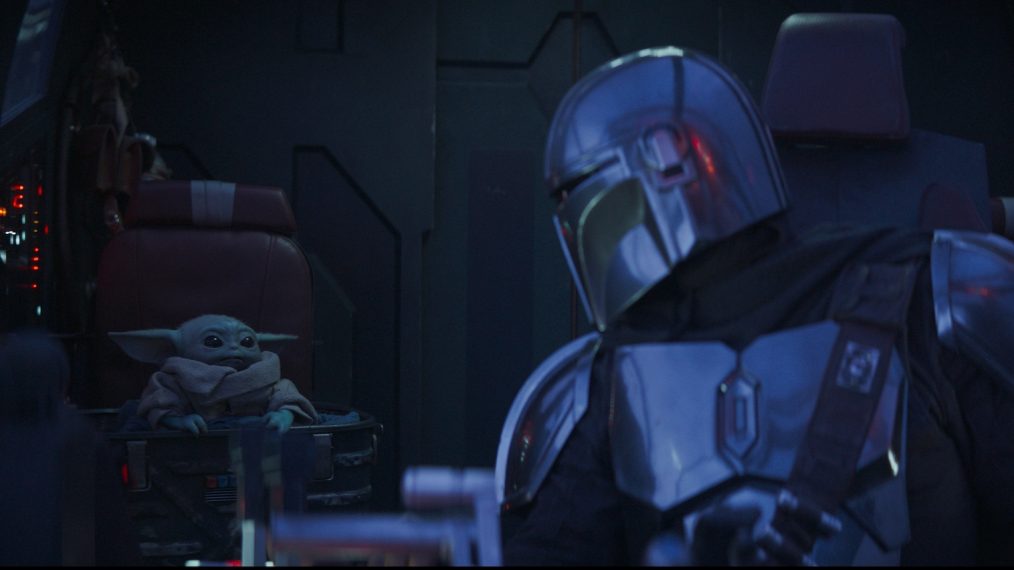 See Also
Creator Jon Favreau confirmed the good news on the same day the Season 1 finale dropped.
Showtime
Homeland, 8 seasons
Ray Donovan, 7 seasons
Kidding, 2 seasons
Penny Dreadful: City of Angels, 1 season
Shameless, 11 seasons
Spectrum
L.A.'s Finest, 2 seasons
Starz
The Rook, 1 season
Vida, 3 seasons
Syfy
The Magicians, 5 seasons
Vagrant Queen, 1 season
Van Helsing, 5 seasons
TNT
Claws, 4 seasons
truTV
I'm Sorry, 2 seasons
USA
Briarpatch, 1 season