Worth Watching: HBO Has a 'New Pope,' the 'Good Doctor' Triangle, College Football Championship
A selective critical checklist of notable Monday TV:
The New Pope (9/8c, HBO): Not to be confused with the Netflix movie The Two Popes, this fancifully subversive follow-up to 2016's The Young Pope series picks up nine months after the capricious Pope Pius XIII (Jude Law) fell into a coma. (He still mischievously haunts most of the characters.) With scandals, an anti-Christian jihad and other challenges besieging the Vatican hierarchy, the search is on for a new pontiff. While wily Secretary of State Voiello (the marvelous Silvio Orlando) would love to ascend to the post, it's clear at the conclave that this isn't likely to be his destiny. And when their first hasty choice doesn't work out, leading to more calamity, the path will eventually lead to a British peer, Sir John Brannox (John Malkovich). He's only briefly glimpsed in the opening episode, so stay tuned for more lavish and possibly even holy intrigue.
The Good Doctor (10/9c, ABC): Maybe what Dr. Shaun Murphy (Freddie Highmore) needs most is a good relationship doctor. In the wake of his traumatic visit to his father's deathbed in December's midseason finale, during which he got intimate with nurturing roomie Lea (Paige Spara), Shaun must now deal with the repercussions when it comes to his romance with infinitely patient and long-suffering girlfriend, Carly (Jasika Nicole).
Manifest (10/9c, NBC): Just about everyone's obsessed with the so-called "death date" — for the record, it's June 2, 2024 — as the heroes of Flight 828 embark on their Heroes-like mission to "Save the Passengers." The latest fellow traveler in need of saving is a college student who crosses Ben's (Josh Dallas) path just before being accused of murder. While Ben is determining the young man's guilt or innocence, Michaela (Melissa Roxburgh) keeps trying to free Zack (Matt Long), insisting the shooting wasn't his fault. On a more personal note, Grace (Athena Karkanis) gets a sign about her baby's paternity, but it comes in a way no one is expecting.
College Football Playoff National Championship (8/7c, ESPN): Many eyeballs will be glued to the showdown between the last two college teams left standing. No. 1 LSU faces No. 3 Clemson at the Mercedes-Benz Superdome in New Orleans in what's being called the "Tiger Bowl," since both teams are the Tigers. Chris Fowler and Kirk Herbstreit call the championship game, with Ton Rinaldi reporting on LSU and Maria Taylor keeping tabs on Clemson.
Inside Monday TV: You know when you've made it when you can land Queen of Talk Oprah Winfrey on your show. That's the big get on Tamron Hall (syndicated; check local listings) when the host joins Oprah in St. Paul, Minnesota, on a stop of her "Oprah's 2020 Vision: Your Life in Focus" tour… Examining current events in a way few on TV can equal, PBS's Frontline presents a two-part report, "America's Great Divide: From Obama to Trump" (9/8c, PBS, check local listings at pbs.org), charting the nation's growing and now-calcified partisan polarization through two embattled administrations… Smithsonian Channel revisits the 1876 Battle of Little Big Horn (8/7c) in a history special tracing the events that led to the bloody conflict, then revealing how tabloid coverage of the battle fueled cultural stereotypes about Native Americans that linger to this day… E! launches what it's calling a "new reality sitcom," Meet the Frasers (10/9c), following Rhode Island's cut-up psychic medium Matt Fraser and his pageant-queen girlfriend Alexa Papigiotis.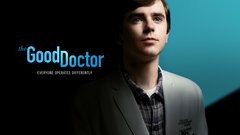 Powered by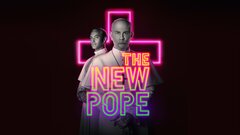 Powered by