'Sleepy Hollow' Boss on Giving a Full-Circle Goodbye to the Season 3 Finale Casualty
Warning! Major Sleepy Hollow spoilers below for the Season 3 finale.
Team Witness just suffered a fatal blow.
Though Abbie Mills (Nicole Beharie) has been no stranger to sacrifice for the cause, the Season 3 finale called for her biggest one yet: she gave up her life to power Pandora's (Shannyn Sossamon) box, which ultimately led to The Hidden One's (Peter Mensah) undoing.
RELATED: The Shocking Twists and Turns of the Season Finale
A heroic, world-saving death was the only fitting for Abbie to go out, but it took a bit of time for Ichabod (Tom Mison) to come to grips with his Leftenant actually being gone. (Earlier, Fox/20th Century TV/the producers released a statement confirming this wasn't another temporary twist in the show; Abbie won't be coming back if the show returns for a Season 4.)
We spoke with Sleepy Hollow boss Clifton Campbell about the seismic shift to the series, bringing Abbie full-circle, how Beharie and Mison influenced the decision to keep their characters platonic, and more.
I can't imagine this was a moment the writers' room came to lightly. What were the discussions that led to the decision to kill off Abbie in the finale?
Well, it seems on a show like this—and particularly, genre [shows]—you've got to find ways to evolve shows, not just the characters. We've all thoroughly enjoyed working with Nicole. She has created a remarkable character who is complex, intelligent and insightful; and was the perfect complement to Tom Mison's Ichabod Crane.
It wasn't easy. Deciding to do that was something that was complicated and difficult, creatively. Certainly, how do you say goodbye to such an incredible character that has really defined this show and this world, and leads us to the mythology that was set up originally? There's a lot of stories yet to be told in Sleepy Hollow. It was really complicated by how much this pairing was working for everybody. The iteration of the show that is Ichabod and Abbie Mills needed to find a spot that would take the show in a different direction. And a show that is so agile and adept at finding the super dynamic season-enders, we were challenged on how to do that, and still have the show evolve.
The natural, best version of that was to take a page from other genre shows; despite being a character we all loved and cherished so much, it's the nature of [these stories] to kill off a major character. It was a tough decision to make. But we feel, in this world, and with what we hope is the future of this show, this was the very best thing to do.
At what point did you land on this as the way you'd end your season?
It was really in the back half of the season. There were lots of creative conversations that happened at the beginning of the season in terms of where we would land. And then because there's always the conversation about the next season just around the corner, part of that is conversations and planning and the original bible from the show's conception that you want to continue to use as a guide. A lot of that pointed to the direction of killing off a major character this season.
Given the talk of Abbie being similar to the Phoenix and her spark being out there, is there room for Abbie, as we know her, to ever be a part of the Sleepy Hollow mix at some point? Or do you feel this was truly Abbie Mills' goodbye?
This was Abbie Mills' goodbye. The character will not be returning to the show. Her essence travels on in spirit, as we say in the last few scenes of the season. The reflection of who that character is and was for Ichabod Crane certainly are things that will filter through the show moving forward. But the character of Abbie Mills will not be [there] and she will not be on the show.
Considering how important Abbie was to the world—and to fans, as well—what was essential that  you got right about her exit? What do you want to make sure viewers got from her final hour?
There was a lot of options we had to dramatize the things that had come full circle for that character. A lot of relationships, a lot of career ambition, a lot of goals, which we had set up very early this season that she was moving forward with her life: joining the FBI; rekindling a former relationship with someone she cared a great deal about in Daniel Reynolds; in reconciliation with her father; with a better, stronger, more supportive relationship with Jenny. We built it all toward the end, so that we had the option of looking at this character, having come full circle, going back to the pilot, taking on a task not of her choosing. Doing her job to the absolute best of anybody's ability to support her fellow Witness, to accept his sacrifice and meet it with a sacrifice of her own, to save the world, felt like the perfect ending.
Ichabod and Abbie's relationship was such a vital part of the show thus far. While some fans certainly saw something more than platonic between them from the start, only recently did people start acknowledging on-screen that it appeared Ichabod had feelings for his partner. What led to the decision to not have them cross that line, ultimately?
Well, they did have one of the purest forms of love. We've been saying all season long, you'd have to be [oblivious] and have a cold, cold heart not to see how much they love each other. You can see it in their actions, how much they love and respect each other, and how much they do for each other; how much they can rely and count on each other is really key. There's an intimacy in that we felt always superseded a physical relationship.
Tom and Nicole have been incredibly helpful in helping us engineer that line between that level of intimacy and a physical level. We all agreed, on some level, [a romance] cheapened the deep abiding love; a love very few people obtain in their lives. We all agreed a physical love wasn't where their hearts were. It felt a whole lot more organic to what they meant to each other to have it be the relationship we gave to everybody.
Just to clarify, when Pandora talks about Ichabod's love for Abbie, or Betsy is talking about his heart belonging to Abbie, is that them misinterpreting his feelings? Or did he have a romantic, unrequited love?
I think their love is very true and very real. We want to attribute feelings of love we're all familiar with to that relationship, and we don't have that right. That's a relationship that belongs to the two of them. I would hope our fans—even our hardcore 'shippers—would respect and appreciate that with a great deal of thought, we drafted and created a relationship that does supersede the physical. And appreciate the intimacy…and the, albeit, deep love they have for each other.
There were also great callbacks to the series as a whole. What led to Headless and August Corbin (Clancy Brown) coming back into the mix?
It wouldn't be full circle for Abbie if we didn't have front and center, some of the things that brought her into this incredible weird world. Her father figure in August Corbin is certainly key to signaling to the audience that her world, her life, has come full-circle. On the other end of the spectrum, Headless. Having them be in the mix in the very end allowed us, in a very short amount of time, give the fans the greatest hits of Abbie Mills. And Nicole was all on board and loved it, and totally understood, and got it. She was very excited to give that to us.
When did you know that you wanted to have that beautiful Joe and August moment?
When we brought Zach Appelman back, we started to give Joe Corbin some legs of his own. During that arc where he was in search for what his father was really up to; we thought how great it would be if we could have the two of them together. We have a lot of respect and parameters with the mythology, so that didn't seem way off…as [Joe] got deeper in his search and he realized how complex his father's life had also been. In fact, his father's greatest sense of honor and duty was to sacrifice, which is what they both did for the cause. It's a wonderful moment at the very end, that just happens deep in this realm. You have a simple father-son moment. We were very excited about that.
Given the show's bubble status, is there anything about the finale you would have changed/added if you knew, for sure, it was returning? Or if anything you would have altered if you knew, for sure, this was the end?
Not at all. We understand what the studio and the network are up against in making decisions. We've had incredibly positive conversations about the creative direction for Season 4 in the last few weeks and up to today. A decision has not been reached. But these conversations goes back far enough that they influenced what we did in the last few episodes; we wouldn't change a thing.
Looking to a hypothetical Season 4, do you see there being a time jump? Or do you want to play in the immediate aftermath of what we last saw?
No real sense of the time yet; I don't personally think it would be long [if there's a jump]. I think we gave the audience a very interesting peek into how the world is opening its eyes to what's been going on. Being able to hand off some key information to Ichabod in those last moments. But beyond that, there's still certainly conversations, we're still in talks [about the show's future].
When you were crafting the idea or a new Witness, did you have someone particular in mind? Was it perhaps someone we've already met? Or are you still waiting to see where the story takes you in Season 4?
Well, mostly waiting to see where the story takes us in Season 4. It will not be somebody we've already met.
A lot of other characters wrapped up their stories this season: Betsy, The Hidden One and Pandora seem done. Do you see room for fellow newbies Sophie (Jessica Camacho) and Daniel (Lance Gross) to continue on in a hypothetical Season 4?
We've developed a lot of great characters this season. I wouldn't necessarily take anything off the table.
Now that you've finished your first season as Sleepy Hollow showrunner, what do you feel was your biggest lesson so far? And what have you been the most proud of?
I've worked on a lot of shows, and this one is challenging on a lot of levels. I'm very proud of the season. There were obviously some things that with pressure and constraints of time were difficult to execute fully. But with a show this big and this crazy, and you're constantly shifting points of view, I think we satisfied certainly on a studio and network level all the boxes that need to be checked. I know we resonated with a number of our fans.
I'm disappointed, personally, we weren't able to satisfy more of the Ichabbie shippers, but I also knew deep in my heart the things I knew about the characters, and Tom and Nicole's feelings, that it was going to have to be a deep abiding love…that was going to have to suffice.
I wouldn't change much. But I'm sure there are things I would have wished we had done if we had more time.
This is a twist I imagine most fans won't have seen coming. Is there anything you want to say to the fans, to help them through the (hopeful) hiatus between seasons?
Yes, I would. We appreciate their loyalty. I really hope they appreciate television, and the need for a show this big—with the hope and promise that it started with, and continues—the need for the show to expand and evolve. This is by no means the end of this story that we have in mind. This is by no means the last or final iteration of the show. And we feel like we have the support of the studio and the network. And we have the creative energy and love for the show to give them a next season, hopefully, as much as they've loved the first three.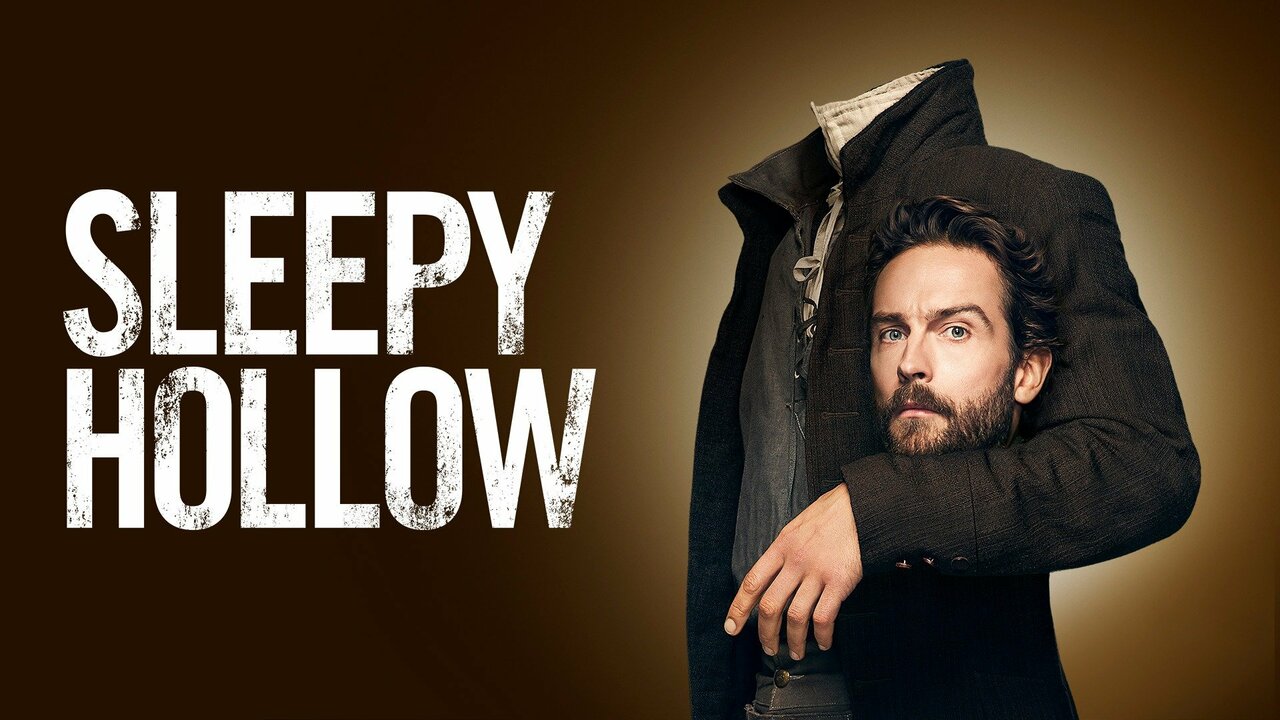 Powered by