Mike Invites His Girls to Dinner in the 'Last Man Standing' Season 8 Premiere (VIDEO)
It's been some time since viewers caught up with the Baxters, but the wait is almost over as Last Man Standing's Season 8 premiere is just days away.
Kicking off Thursday, January 2, fans of the Fox comedy will be treated with back-to-back episodes beginning at 8/7c. The episodes are cleverly titled "No Parental Guidance" and "Wrench In The Works," and we have your exclusive first look at what to expect with a special clip.
In the series' return, Vanessa (Nancy Travis) is dealing with empty nest syndrome, so Mike (Tim Allen) attempts to combat that with a proposition for his daughters. In the sneak peek above, Mike is seen speaking with Mandy (Molly McCook) in his office and she's gushing about the new year which includes a new apartment, an expanding clothing line, and, well, something else that clearly makes Mike uncomfortable.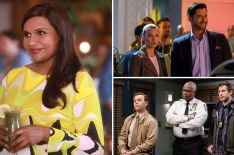 See Also
From Netflix resurrections to comedies with new homes, some saved shows have done better than others.
In response to Mike's reaction about Kyle's (Christoph Sanders) "healthy sperm count," Molly chides, "Oh grow up, Dad. You don't get another grandchild, unless some guy's swimmers meet your daughter's floaters."
Mike cringes and tells his daughter she's "ruined the concept of grandchildren."
Then Kristin (Amanda Fuller) arrives, and Mike tells them they're coming over for dinner on Saturday. When they protest, he pleads with them, saying that their mother is having a hard time and wants to see them. Things take a hilarious turn when Mike flips something Mandy says for his own comedic use.
Don't miss the hilarious clip above and tune in Thursday night for some quality time with the Baxters.
Last Man Standing, Season 8 Premiere, Thursday, January 2, 2020, 8/7c, Fox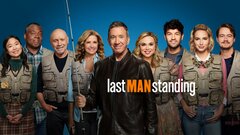 Powered by