Watch Jane Lynch Get Into Character for 'The Mr. Peabody & Sherman Show' (VIDEO)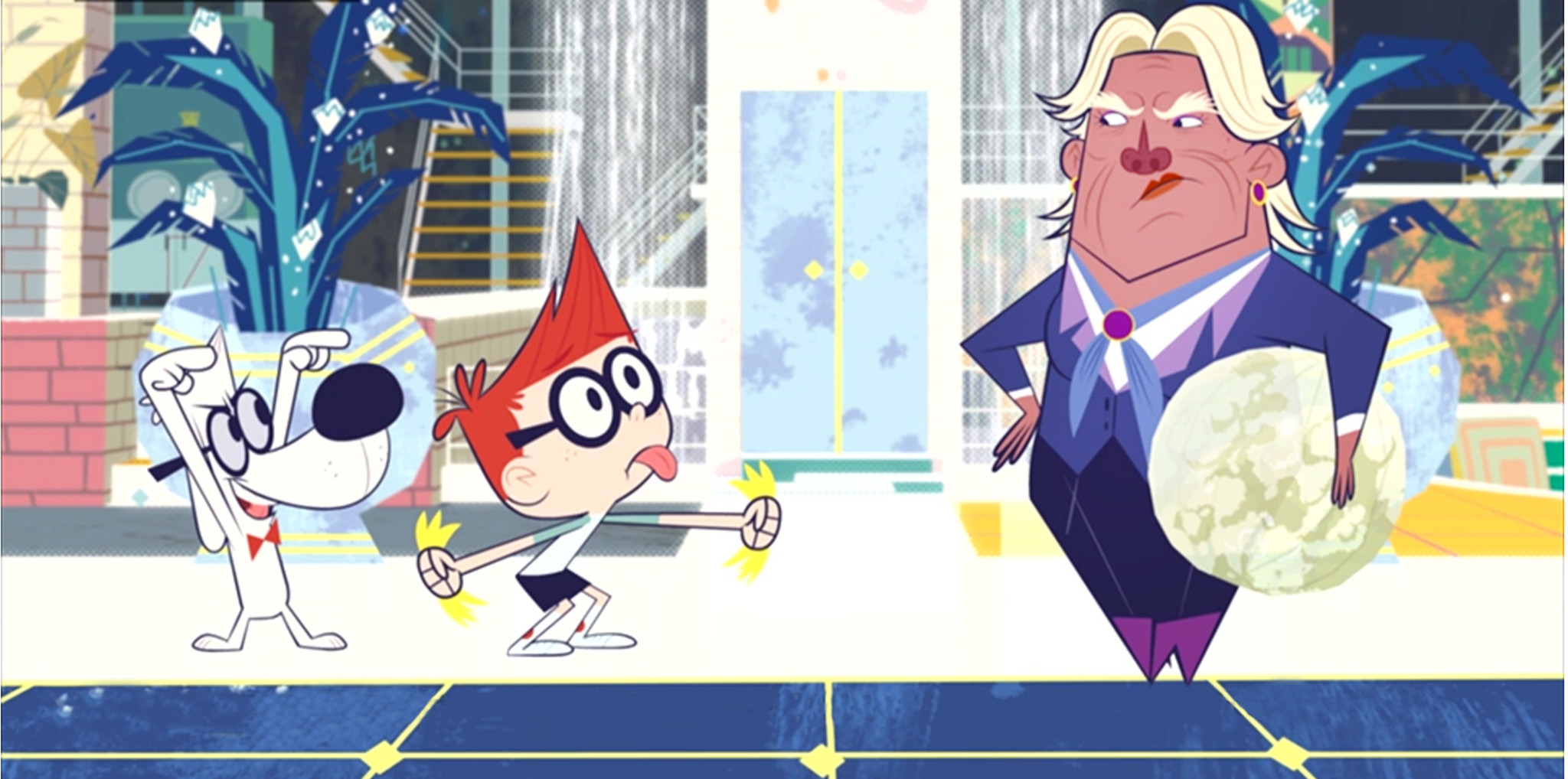 Season 2 of the Dreamworks animated series The Mr. Peabody & Sherman Show has been on Netflix for about a month, and fans might recognize some familiar voices that have been guest starring this season. One of the big guest voices that the title characters find when they travel in their WAYBAC machine is Jane Lynch, playing Bernadette Steele, the owner of a five-star moon resort who lives to make her guests happy.
RELATED: Jane Lynch Spoofs Steve Harvey's Miss Universe Flub at People's Choice Awards
We all know that Lynch throws herself into every role she inhabits, whether it's Sue Sylvester on Glee or the not-so-angelic Amy on the very-short-lived series Angel From Hell. She's also usually the most enthusiastic person on stage as host of Hollywood Game Night, so you know that she'd give this voice roll all that she had and then some.
RELATED: Why Joel McHale is the Perfect Guy to Play Chevy Chase in the Netflix National Lampoon Movie
In this exclusive clip, Lynch is voicing the role of Bernadette, and she looks like she's having a blast doing it.
Below, Lynch explains her role and how much a fan she was of the original Mr. Peabody & Sherman cartoons from the 1960s.
Here's a clip of one of Jane's scenes on the show (and if you recognize Chris Parnell's voice coming from Mr. Peabody, you get a gold star):
The Mr. Peabody & Sherman Show, Season 2, streaming on Netflix.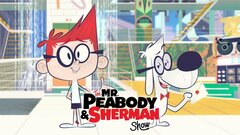 Powered by