Best of 2019: 3 Moments That Made Us Stand Up and Cheer (VIDEOS)
From the moments that made us gasp to the performances that lit up our screens, here's a look at the best of 2019 — and the biggest cliffhangers heading into 2020!
Fans had plenty to cheer about in 2019, and these crowd-pleasing moments are certainly among them.
As we prepare to ring in the new year, we take a look back at the shows that got fan service right and the moments we loved in them. Scroll for three of the year's finest.
See Also
These final episodes of our faves gave us moments we loved and had been a long time coming.
The Dark Knight Rises, Finally!
Following five seasons of buildup, training and teases on Fox's Gotham, David Mazouz's Bruce Wayne suited up as Batman (above) and saved the day in the finale's time jump.
It's Ser Brienne of Tarth, Thank You
In the final season of HBO's Game of Thrones, Brienne (Gwendoline Christie) got the title and respect she deserved when Jaime Lannister (Nikolaj Coster-Waldau) knighted her.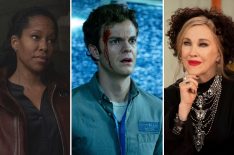 See Also
Plus, we reveal our most recommended shows and favorite performances.
Bobby and Athena Say "I Do"
The LAFD captain and LAPD sergeant (Peter Krause and Angela Bassett), who've weathered tragedies in their romantic pasts, sealed Season 2 of Fox's 9-1-1 with a courthouse kiss.
For More of Our Best of 2019:
5 Series Finales That Did It Right
Biggest Scene Stealer: Meryl Streep on Big Little Lies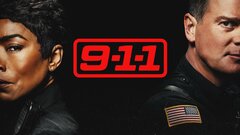 9-1-1
where to stream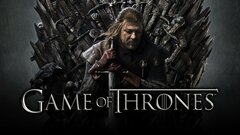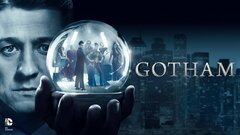 Gotham
where to stream