Best of 2019: 5 Series Finales That Did It Right (PHOTOS)
From the moments that made us gasp to the performances that lit up our screens, here's a look at the best of 2019 — and the biggest cliffhangers heading into 2020!
Fans had to say goodbye to quite a few of their favorites in 2019, and these TV shows bowed out with varying degrees of success.
As we prepare to ring in the new year, we take a look back at the series finales that did it right and the moments we loved in them. Click through the gallery above for our picks.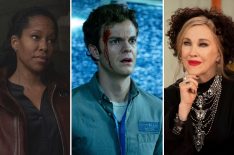 See Also
Plus, we reveal our most recommended shows and favorite performances.