What to Binge Watch: 'Person of Interest'
Like its off-the-grid heroes, CBS's provocative cyber-thriller Person of Interest has been maddeningly MIA all season long, stoking many conspiracy theories among an aggravated fanbase. Fret no more: A truncated 13-episode fifth season, now confirmed to be the show's last, will finally begin May 3, with CBS airing the episodes on Mondays and Tuesdays until the June 21 series finale.
Not the most dignified exit, but at least the producers are promising us an actual conclusion to this labyrinthine saga of a mysterious Machine that sees everything and predicts crimes about to happen.
Whether you're late to this intriguing party or need a refresher, all 90 episodes of the first four seasons are available for immersive binge-watching on Netflix. Few shows are better suited for a deep dive, given the dizzying density of executive producers Jonathan Nolan and Greg Plageman's vision, which evolved from a takedown of a corrupt NYPD cabal called "HR" to a war between artificial intelligences, with the Machine matching wits with the sinister Samaritan.
PHOTOS: Underground Secrets of the Person of Interest Set
Machines aside, the characters who carry out the missions in Person of Interest are even more compelling reasons to watch, starting with the unlikely partnership of twitchy billionaire genius Harold Finch (Michael Emerson), who built the Machine, and the rugged vigilante John Reese (Jim Caviezel), joined by NYPD detectives Joss Carter (Taraji P. Henson for the first three seasons, pre-Empire fame) and Lionel Fusco (Kevin Chapman), a reformed crooked cop. Latecomers to the team were especially exotic: cunning hacker Root (Amy Acker) and lethal assassin Shaw (Sarah Shahi).
Highlights not to miss: the episodes introducing Root ("Root Cause," Season 1, Episode 13) and Shaw ("Relevance," Season 2, Episode 16); Carter's swan song ("The Crossing," Season 3, Episode 9); and the dazzling "If-Then-Else" (Season 4, Episode 11), in which the Machine repeatedly simulates outcomes when the team is trapped in an impossible situation and not everyone escapes.
Person of Interest, Seasons 1–4, Netflix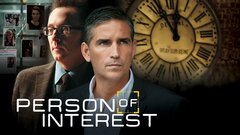 Powered by