'Person of Interest' to Conclude This Year with Season 5
Person of Interest will conclude with Season 5, a CBS rep for the show has confirmed.
"We're extremely excited to be able share this final season with the fans," executive producers Jonathan Nolan and Greg Plageman told IGN, which was first to report the news, in a statement. "We're eternally grateful to our amazing cast and crew, as well as our partners at the studio and network. Most of all, we want to thank the show's fans—the best fans in the world. This subversive little paranoia-inducing cyberpunk-thriller is for you and would not have been possible without your support. As life has come to imitate Person of Interest, it's been our great privilege to work on show for the past five seasons. We can't wait for you to experience this thrilling and final chapter."
PHOTOS: Underground Secrets of the Person of Interest Set
The news comes right after CBS scheduled Person of Interest's return on Tuesday, May 3, with the series expanding into twice-weekly airings starting with Monday, May 9. During the now-final season, the series will also celebrate its 100th episode. The Person of Interest finale was also crafted with the intention of telling the end of the show's story in case the series ended with Season 5.
It's unclear whether Warner Bros. TV shopped the show elsewhere. The series' producers told reporters earlier this year that they would like to see POI continue. But for now, at least, this appears to be the show's final chapter.
The series finale will air Tuesday, June 21 at 10/9c on CBS.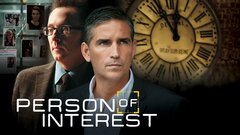 Powered by