Exclusive: Why the Daytime Emmys Will Not Be Televised This Year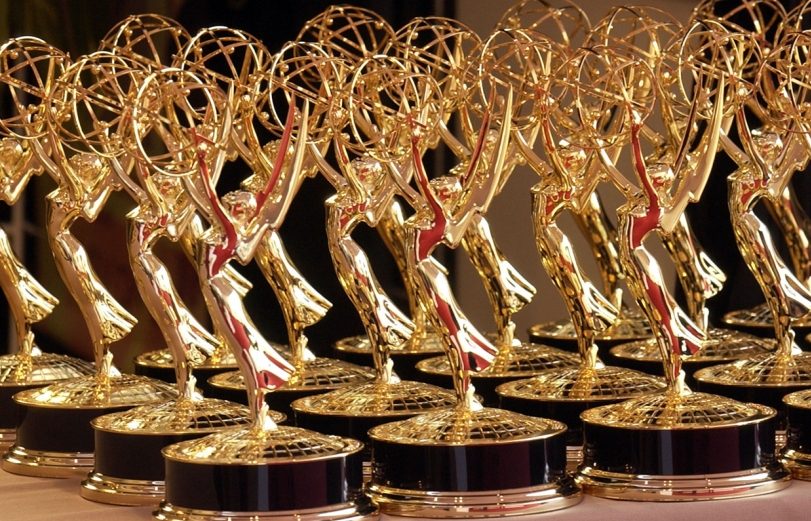 What the heck happened? Today's announcement of the Daytime Emmy nominations was accompanied by the surprising news that the 43rd annual awards—to be presented May 1—will not be televised this year. Cable channel Pop aired the 2015 ceremony live in a lavish production from the Warner Bros. Studios, and it was announced at the time that the channel would also air the 2016 awards. There was even talk of a "multi-year" deal between Pop and the National Academy of Television Arts & Sciences. What went haywire? NATAS senior vice president David Michaels gave us the scoop.
RELATED: See the Full List of 2016 Daytime Emmys Nominations
Such disappointing news! What happened to Pop? They seemed so enthusiastic about the awards.
Pop has been our champion and was absolutely willing to air the awards again but there was a money issue. Last year, NATAS paid for the entire production and we just can't do that again. We're a non-profit. Nobody could have made a greater effort to try to work a deal than [NATAS president] Bob Mauro, but we fell short on the money and our board decided not to go ahead with [a telecast] this year.
Last year's production was obviously pricey. Couldn't you have done a scaled-back version?
Doing it on the Warner Bros. lot was very expensive but what it comes down to—no matter how you scale it—is that the cost of a live broadcast, with the trucks and the satellite and the humongous crew, is huge. You can't do it with just two cameras. To do it right—to do it at all—is very expensive. But this year our two ceremonies [the Creative Arts portion of the awards takes place April 29] will be spectacular and world class and, believe me, everyone who attends will be thrilled. Michael Levitt, who did a terrific job for us last year, is once again producing the show, and it will be just as good or even better than the 2015 show. We will honor the daytime community, which is really what our job is. We are not TV producers. We are the TV Academy.
What about streaming the awards on the Internet, like you did in 2014?
We will see what we can do for the fans. There will definitely be a lot of pre-show activity that will be available to them. We'll have an outdoor red carpet area at the Western Bonaventure hotel in Los Angeles that is just as big and beautiful as the one at Warner Bros. So that part of the awards will be as exciting as ever. As for streaming the ceremony, I'm not allowed to comment on that right now, but it is not impossible. I've always believed in miracles.
Was this a last-minute decision?
It was down to the wire. It was down to yesterday! I have nothing but praise for everybody at Pop, especially [president] Brad Schwartz. I will also tell you that we already have two bites for airing the 2017 awards, so this isn't like the Daytime Emmys will never be on TV anymore. We had a record number of entries and a record number of judges this year. This thing is alive and thriving. We love the people of the daytime community and they love us. We intend to keep on honoring them forever.
The Daytime Emmy Award winners will be announced on Sunday, May 1.