CBS Sets 'Person of Interest' Season Premiere, 'Mike and Molly' Return, and Season Finale Dates
Person of Interest finally has a premiere date.
The CBS drama will return for its fifth season premiere on Tuesday, May 3 at 10/9c, nearly a year after Season 4 concluded. (The series last aired an original episode on May 5, 2015.) The series will then move to twice-weekly airings starting on Monday, May 9, with the series running Mondays and Tuesdays at 10/9c.
The Odd Couple will also expand to a twice-weekly schedule, starting on Monday, May 2 at 9:30/8:30c, before also moving to its regular spot on Thursdays at 8:30/7:30c.
Additionally, Mike and Molly will return for the rest of its final season on Monday, April 25 at 8/7c, before running back-to-back episodes on May 2 and May 9. The one-hour series finale wil air on May 16.
On the unscripted side, Undercover Boss returns on Sunday, May 15 at 9/8c.
Here's the full schedule from CBS, including finale dates for Limitless, Elementary, Madam Secretary and more:
Thursday, March 31
8:30-9:30 PM LIFE IN PIECES (One-Hour 1st Season Finale)
Monday, April 18
8:00-9:00 PM SUPERGIRL (1st Season Finale)
Monday, April 25
8:00-8:30 PM MIKE & MOLLY (Returns to the schedule in new time period)
9:00-10:00 PM SCORPION (2nd Season Finale)
Tuesday, April 26
10:00-11:00 PM LIMITLESS (1st Season Finale)
Monday, May 2
8:30-9:00 PM MIKE & MOLLY (First of three back-to-back episodes)
9:30-10:00 PM THE ODD COUPLE (New Time Period, in addition to Thursdays)
10:00-11:00 PM NCIS: LOS ANGELES (7th Season Finale)
Tuesday, May 3
10:00-11:00 PM PERSON OF INTEREST (5th Season Premiere)
Wednesday, May 4
9:00-10:00 PM CRIMINAL MINDS (11th Season Finale)
Friday, May 6
10:00-11:00 PM BLUE BLOODS (6th Season Finale)
Sunday, May 8
8:00-9:00 PM MADAM SECRETARY (2nd Season Finale)
9:00-10:00 PM THE GOOD WIFE (Series Finale)
10:00-11:00 PM ELEMENTARY (4th Season Finale)
Monday, May 9
10:00-11:00 PM PERSON OF INTEREST (New Time Period, in addition to Tuesdays)
Thursday, May 12
8:00-8:30 PM THE BIG BANG THEORY (9th Season Finale)
9:30-10:00 PM 2 BROKE GIRLS (5th Season Finale)
Friday, May 13
8:00-9:00 PM THE AMAZING RACE (28th Edition Finale)
9:00-11:00 PM HAWAII FIVE-0 (Two-Hour 6th Season Finale)
Sunday, May 15
9:00-10:00 PM UNDERCOVER BOSS (Returns to schedule)
Monday, May 16
8:00-9:00 PM MIKE & MOLLY (One-Hour Series Finale)
Tuesday, May 17
8:00-9:00 PM NCIS (13th Season Finale)
9:00-10:00 PM NCIS: NEW ORLEANS (2nd Season Finale)
Wednesday, May 18
8:00-10:00 PM SURVIVOR (32nd Edition Finale)
10:00-11:00 PM SURVIVOR LIVE REUNION SHOW
Thursday, May 19
9:00-9:30 PM MOM (3rd Season Finale)
Friday, May 20
8:00-9:00 PM UNDERCOVER BOSS SPECIAL
Monday, May 23
8:00-9:00 PM THE PRICE IS RIGHT – SURVIVOR-THEMED PRIMETIME SPECIAL
9:00-10:00 PM THE ODD COUPLE (One-Hour 2nd Season Finale)
Tuesday, May 24
8:00-9:00 PM THE PRICE IS RIGHT – BIG BROTHER-THEMED PRIMETIME SPECIAL
Wednesday, May 25
8:00-9:00 PM THE PRICE IS RIGHT – THE AMAZING RACE-THEMED PRIMETIME SPECIAL
9:00-11:00 PM CRIMINAL MINDS: BEYOND BORDERS (Two-Hour 1st Season Finale)
Sunday, May 29
8:00-9:00 PM UNDERCOVER BOSS (7th Season Finale)
Tuesday, June 21
10:00-11:00 PM PERSON OF INTEREST (5th Season Finale)
Thursday, June 23
10:00-11:00 PM RUSH HOUR (1st Season Finale)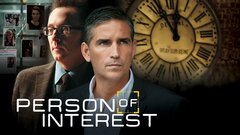 Powered by