Sarah Wayne Callies to Reprise Her Role on Fox's 'Prison Break' Revival
Sarah Wayne Callies is making a dash back to Prison Break.
The actress, currently seen on USA's Colony, will reprise her role as Dr. Sara Tancredi on the event series, which has been ordered by Fox to air in the 2016-2017 TV season.
Callies joins fellow returning stars Wentworth Miller and Dominic Purcell on the revival. This doesn't impact Callies' committment to Colony, where she's in first position, as Prison Break is a limited-run series.
RELATED: Wentworth Miller and Dominic Purcell Return for Fox's Prison Break Event Series
As first announced in January, Miller and Purcell are back as brothers Michael Scofield and Lincoln Burrows. When the original series ended, Michael was believed to be dead. Callies' character had a child with Michael; as the show returns, Sara has moved on with her life while raising her kid.
As Sara settles into life with her new husband (guest star Mark Feurstein), she discovers clues that lead her to believe that Michael may still be alive. She then partners with Lincoln "to engineer the series' biggest escape ever."
Production on the new Prison Break begin this April in Vancouver, with other casting to be announced.
Original executive producers Paul T. Scheuring, Neal Moritz, Marty Adelstein and Dawn Olmstead are also back. Scheuring, who created Prison Break, is back as showrunner and writer of the new series. The show ran from 2005 to 2009.
As for Callies, she went on to star in The Walking Dead before moving on to Colony. Her other credits include House and the feature Into the Storm.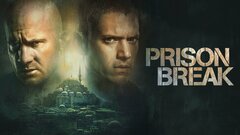 Powered by