Why Is 'The Magicians' Quentin So Obsessed With Fillory? (VIDEO)
The story behind The Magicians' fictitious fantasy novels Fillory and Further gets deeper and darker in Monday night's haunting episode, which finds Quentin (Jason Ralph), Alice (Olivia Taylor Dudley), Penny (Arjun Gupta) and Eliot (Hale Appleman) visiting the ancestral home of their beloved author, Charles Plover.
The late writer's residence being in a less-than-merry old England, it helps that Penny can use his growing abilities as a Traveler to transport them all from Brakebills. But even the group's mad skills combined may not be enough to get them out of the twisted situation that erupts after they sneak into the house in search of what could be their key to the Narnia-esque land of Fillory.
VIDEO: Jason Ralph on Why 'Real Magic Hurts'
In the exclusive clip, Q opens up to the gang about how the Fillory and Further books first came into his life and why he has such a deep desire to prove that Fillory is real, leading to a sweet little moment with new love, Alice. As for what's in that safe Eliot unlocks, well…it's not good. In fact, it sets off a series of events and revelations that are absolutely horrifying on several levels.
[jwplatform AxVfhZmc]
The Magicians airs Monday at 9/8c on Syfy.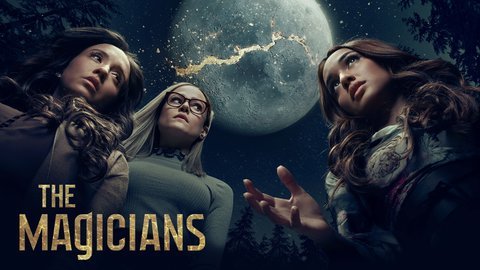 Powered by