Why Quentin Coldwater Is the Charlie Brown of 'The Magicians'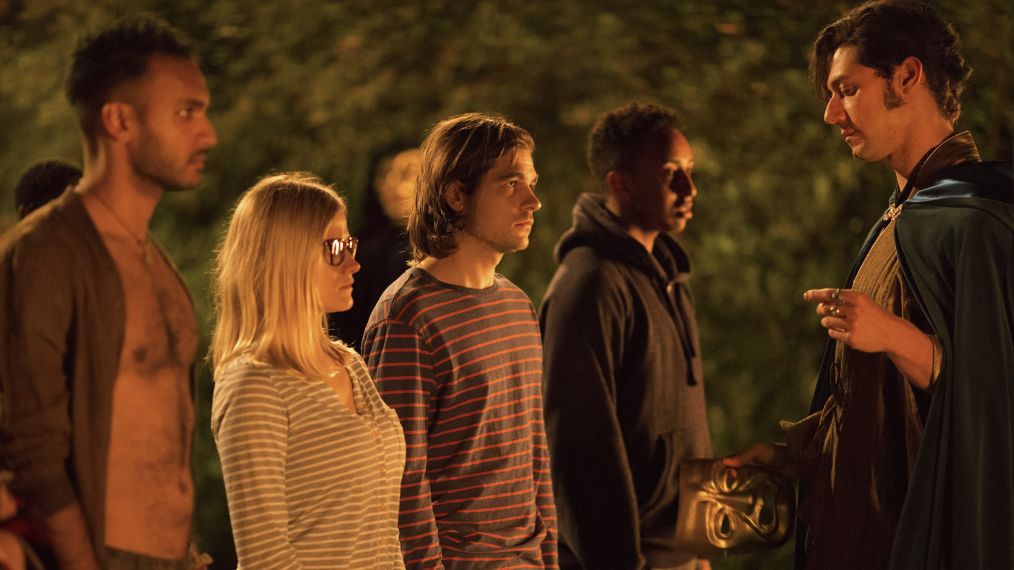 Forget Hogwarts' TriWizard Tournament. Exams week at Brakebills means a series of mind-bending trials for the first-years, while troubled newbie Quentin (Jason Ralph) digs deeper into whether Fillory—the enchanted land from his favorite fantasy books—actually exists. Leading man Ralph (recently seen as the bad-boy son of the president on Madam Secretary) talks demons, desires and connecting with the world of abracadabra.
PHOTOS: Meet the Spellbinding Young Magicians
You'd think a lonely magician like Quentin would be happy at Brakebills, but he's still so haunted.
I think what the show has done right off the bat is explore the real-life consequences of Quentin's depression and address it head-on. Throughout the season, we're constantly exploring his internal sadness and self-sabotaging.
It doesn't get easier now that he's made some friends?
Not at all. He's existentially depressed and forever unhappy with his circumstances. He's Charlie Brown! [Laughs]
And his obsession with Fillory isn't helping, either.
Well, the books [from the fictional series within the series] are known to the other characters, but no one else realizes that [Fillory] may be an actual place.
RELATED: Stella Maeve on Julia's Dark Magic Journey
But he will begin to find out that it's not just in his head?
The things that Quentin is discovering about Fillory—Is it real or is it not? Are these dreams or is it reality?—that's the mystery throughout.
What magical power would you want to have in real life?
I guess flight is my power of choice. Or telekinesis, because with that comes flight.
Does it?
Yeah. I could make my boots fly, and then I fly too.
[jwplatform G6ndOugi]
The Magicians, Monday, Feb. 22, 9/8c, Syfy