8-year-old Oscar 'Accountant' Had No Idea She was Agreeing to be Mocked by Chris Rock for Being Asian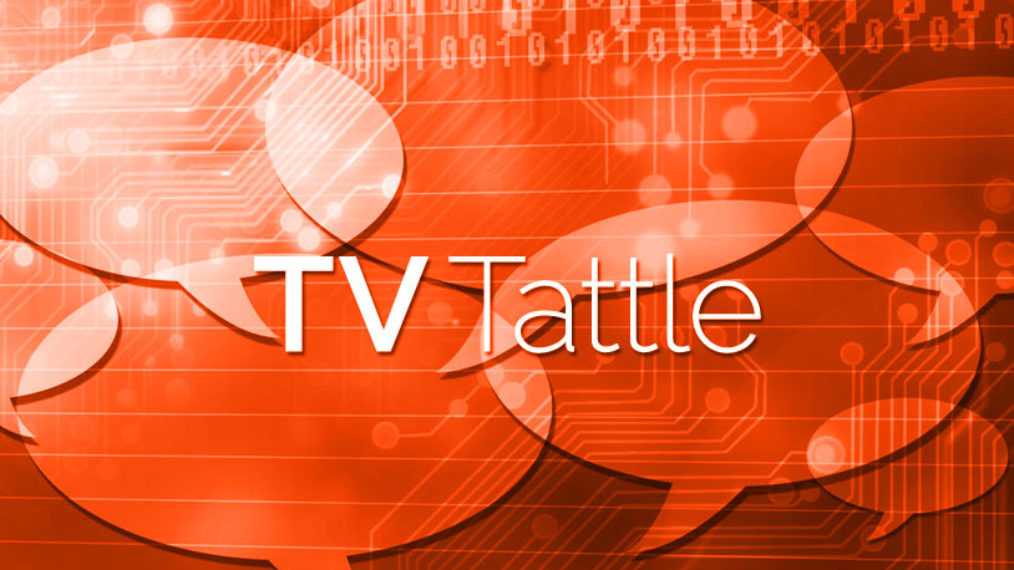 Estie Kung, who is actually half white and half Chinese, was one of the three Asian-American kid "accountants" who were trotted out on the Oscar stage Sunday. Kung — whose multiple TV appearances include a cooking segment with James Corden — and her parents didn't know the full racial extent of the joke until Saturday rehearsals, after they had already signed the contracts. "This was not okay and should never have happened," says Laura Kung, Estie's mom. "But the angrier people are and more people talk about it, the better it will be moving forward. Estie hopes to keep acting and we all hope for a time when she can be on that stage to honor her achievement." PLUS: Olivia Wilde defends Ali G Oscar appearance.
The O.C. alum and GMA meteorologist are set to join Fuller House's Jodie Sweetin and Facts of Life alum Kim Fields on Dancing next season.
The original video and a copy (for international viewers) have resulted in huge viral numbers for Last Week Tonight.
She'll play the title character, Mackenzie "Mickey" Murphy, in the comedy about a "scrappy survivor" and the niece she suddenly has to take care of. PLUS: Spotlight's Brian d'Arcy James joins Superior Donuts, Jack Davenport has been cast on Syfy's Prototype, Arrow's Katrina Law joins Training Day, and ABC's Chunk and Bean casts Bean.
Roenick's appearance is "99.9999999 percent" inspired by David Boreanaz's love of hockey, especially Roenick's former team, the Philadelphia Flyers. Roenick's episode is one of two hockey-inspired episodes.
The country music network's more upscale unscripted programming includes documentaries like Urban Cowboy: The Rise and Fall of Gilley's and Johnny Cash: American Rebel.
The People v. O.J. Simpson star says the (positive) attention to her dating a woman 32 years her senior has been "surreal." Paulson also recalls dining for the first time with Marcia Clark, whom she portrays on American Crime Story. "The whole thing had this date quality," she says, adding that she felt "an incredible sense of kinship" with the Simpson prosecutor.
Gugino is expected to reprise her Season 1 role in a limited capacity.
"We have an obligation to both fighters and, therefore, will proceed to produce and distribute that event," HBO said in a statement.
"We felt like there was an opportunity to show off certain aspects of Los Angeles, much in the same way [HBO's] Girls has for Brooklyn," says Judd Apatow. "It's more expensive to shoot in Los Angeles — you don't have the same tax breaks as you do in other cities, so I think it motivates most people to leave town. We tried really hard to figure out a way to shoot here."
According to TMZ, the former Here Comes Honey Boo Boo star's dieting may have caused her to pass out.
"Let's not pretend that Marvel faced with an impossible dilemma here," says Rob Bricken." Marvel wasn't 'damned if they did, damned if they didn't.' The company had the chance to increase the diversity of its live-action universe and its multitude of media projects, and to rectify a problematic character created to co-opt another culture."
"Great comedians don't fold and sulk when people raise questions—they just make better bits and bolder, more ambitious jokes," Emily Nussbaum says of Abby and Ilana. "Vulnerability is strength! And a nervous laugh is also a laugh, after all."
The odds appear to be in her favor after her elimination this week.
After landing Cher and Oprah, Cohen's No. 1 target for a WWHL appearance is First Lady Michelle Obama.
The Wall Street Journal tatted up The Late Late Show host to illustrate how he's redefined late-night.
McG is working on a drama series about Russia's Grand Duchess Anastasia Nikolaevna Romanova, who is rumored to have survived the murder of her family during the 1917 Bolshevik Revolution.
"I know the fans have very strong feelings about anything involving Olivia," says showrunner Warren Leight.