Hulu at TCA 2019: Premiere Dates for 'Handmaid's Tale' and 'Catch-22,' Abigail Spencer's New Series & More
It was a big day for Hulu at the Television Critics Association's Winter Press Tour in Pasadena today as the streaming service revealed its slate of upcoming original programming.
Presented by Hulu's Senior Vice President of Originals, Craig Erwich, premiere dates for many favorites including The Handmaid's Tale were shared. Among some of the premiere date reveals was George Clooney's first streaming project, Hulu's adaptation of Catch-22.
The streamer service also announced its acquisition of the Sundance Selection Ask Dr. Ruth which will join Hulu's acclaimed documentary features. New series orders and a partnership with Marvel Television were also among topics of discussion at the event.
"Hulu is taking big swings on bold and brand-defining stories that reflect the culture and inspire conversation. The series and films we're presenting today come from many of the biggest storytellers and fresh new voices in entertainment, and reflect why Hulu is a home for creators to do their very best work," said Erwich.
Below we break down all of the news and notes.
Series Orders for Reprisal and The Great
Hulu is expanding its original slating with series orders for Reprisal and The Great which are expected to debut in 2019 and 2020 respectively. Reprisal is described a tale of revenge as a woman (Abigail Spencer) who was left for dead "leads a vengeful campaign" against those who threatened her life. The series also stars Rodrigo Santoro, Mena Massoud, Madison Davenport, Rhys Wakefield, David Dastmalchian, W. Earl Brown, and Gilbert Owuor.
Meanwhile, The Great is an "anti" comedy about Catherine the Great's rise in 18th-century Russia and stars Elle Fanning in the lead role. Alongside Fanning will be Nicholas Hoult, Phoebe Fox, Adam Godley, Gwilym Lee, Charity Wakefield, Douglas Hodge, and Sacha Dhawan. These series join previously announced upcoming projects Veronica Mars, Four Weddings and a Funeral, Wu-Tang: An American Saga, and Little Fires Everywhere.
A New Partnership with Marvel Television
Hulu's new partnership with Marvel Television includes four new adult animated series Marvel's M.O.D.O.K., Marvel's Hit-Monkey, Marvel's Tigara & Dazzler Show, and Marvel's Howard The Duck. All four series will unite in the special Marvel's The Offenders.
Marvel's M.O.D.O.K. features an "egomaniacal supervillain" with a giant head and tiny body that is trying his best to maintain control of his "evil organization" and family. Marvel's Hit-Monkey is a darkly funny revenge drama about a "wronged Japanese snow monkey" who takes guidance from the ghost of an American assassin.
Marvel's Tigara & Dazzler Show follows two "woke superheroes" who are attempting to make a name for themselves in Los Angeles. Marvel's Howard The Duck follows the titular character who is trapped "in a world he never made," and longs to reutrn home with help from friend Beverly before Dr. Bong puts him on the menu.
Premiere Dates
The streamer announced premiere dates for its upcoming shows including Blumhouse Television's Into the Dark which will release two new installments, I'm F*cking With You on Friday, April 5, and All That We Destroy on Friday, May 3. I'm F*cking With You is an April Fools' Day-themed installment, while All That We Destroy is inspired by Mother's Day.
On Friday, April 19 Hulu's new comedy series RAMY will debut all 10 episodes. The show follows a first-generation Egyptian-American named Ramy Hassan (Ramy Youssef) who lives in New Jersey and is going through a spiritual journey. The series explores the contrasting morals of the Muslim community with the attitude of the millennial generation.
As far as documentary programming, Hulu's newly acquired Ask Dr. Ruth is set to premiere Friday, May 10 on the streaming service. The film follows Dr. Ruth Westheimer, a Holocaust survivor and one of pop-culture's most famous sex therapists.
Meanwhile, George Clooney's Catch-22 featuring himself and an all-star cast will officially debut Friday, May 17. Based on the classic novel, the project features Christopher Abbott as artful dodger, Yossarian alongside actors Kyle Chandler, Hugh Laurie, and many more.
June's (story continues in The Handmaid's Tale Season 3 which is slated to return Wednesday, June 5. The 13-episode season will see June continue her fight against the oppressing state of Gilead.
Aidy Bryant's Shrill will debut all six episodes when it premieres Wednesday, March 15, and features Annie, a woman who wants to make a change in her life. Finally The Act starring Patricia Arquette and Joey King among others will come to the streaming service Wednesday March 20. The Act relays the true-story about an overprotective mother who will go to any length to keep her daughter close, but their toxic relationship leads to murder.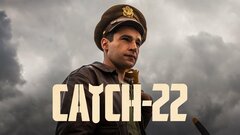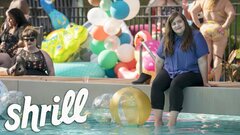 Shrill
where to stream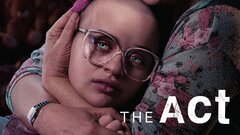 The Act
where to stream