Here's When the Mr. Rogers Documentary 'Won't You Be My Neighbor?' Premieres on HBO
As most who grew up watching Mister Rogers' Neighborhood learned early on, to know Fred Rogers was to know a friend. And the documentary Won't You Be My Neighbor? works to maintain that legacy.
Those who haven't been lucky enough to catch the buzzed-about 2018 film just yet — after it received high praise at the 2018 Sundance Film Festival in January — will be glad to learn that HBO has now set a premiere date.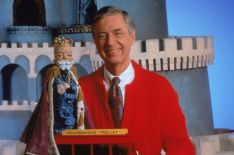 See Also
Many specials and more will air to celebrate the golden anniversary of the children's show.
The premium network will air the doc, directed by Morgan Neville (20 Feet from Stardom), on February 9. And thankfully, it will be available to more than just HBO subscribers! The service plans to honor Rogers' contribution to public television by presenting the film on PBS' "Independent Lens" at the same time and date. For HBO subscribers, the film will be available on HBO NOW, HBO GO, HBO On Demand and partnered streaming platforms.
By taking an deep dive into the life of everyone's favorite neighbor, the film tells the story of the beloved minister, writer, producer and praised puppeteer. Rogers' show Mister Rogers' Neighborhood aired daily for over 30 years across America, touching the lives of children and adults alike for generations.
See Also
The children's TV personality's doc 'Won't You Be My Neighbor?' is especially timely now.
The show was considered controversial at times, as it tackled some of life's biggest issues from divorce and death and racism. No matter how serious the topic, Fred Rogers spoke to children in a direct and honest manner they could understand.
"We're excited to have such a great partner in HBO to help spread Fred's message back into the world," says Neville. "And we're especially excited that HBO has forged a unique collaboration with PBS to ensure that the film reaches the broadest possible audience in February."
For documentary enthusiasts and Fred Rogers fans, this premiere is certainly something to look forward to in the new year.
Won't You Be My Neighbor?, Premieres, Saturday, February 9, 8/7c, HBO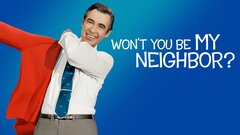 Powered by