'Won't You Be My Neighbor?': Why We Need Mister Rogers Now More Than Ever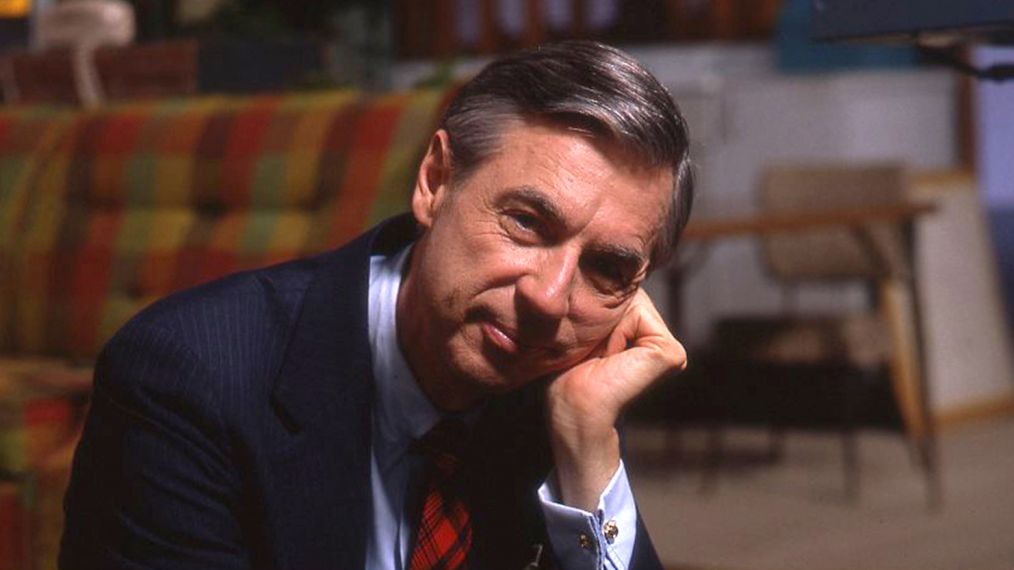 In February of 1968, during the first week that Mister Rogers' Neighborhood was broadcast nationwide, King Friday XIII proclaimed, "I want to build a wall." The puppet king was fearful of changes coming to his kingdom, and series creator/star/writer/puppeteer/puppet-voicer Fred Rogers drew a parallel to uncertainty within the Neighborhood of Make-Believe and the uncertainty of the Vietnam War.
The documentary Won't You Be My Neighbor?, premieres on HBO and PBS on February 9, and delves into the life, philosophy and legacy of Fred Rogers through an examination of his photos, home movies, behind-the-scenes footage from his show, and interviews with the people who knew him best.
The film comes from Academy-Award filmmaker Morgan Neville (Twenty Feet From Stardom) and is distributed by Focus Features.
See Also
Plus, Morgan Neville discusses the importance of his message in today's divisive world.
The scene with King Friday happens within the first few minutes of the film, and I was reminded that despite how much our world has changed in the last 50 years, unfortunately, a lot is still the same. I was also reminded how much I miss Mister Rogers. And Mr. Rogers.
I was always a fan of Mister Rogers' Neighborhood and Mr. Rogers' incredible kindness and compassion. I admired the respect that he had for his young audience's thoughts and feelings, and that he loved them enough to talk to them about tough topics including politics, divorce and race. For over 30 years, his program was a trusted part of our lives and he was the grown-up voice that families turned to in times of turmoil.
In early June 1968, Rogers quickly produced an episode to help parents and children comprehend the assassination of Senator Robert Kennedy. Daniel Striped Tiger's wide-eyed wonderment at the meaning of the word "assassination" reminded me of the heartbreaking times I've struggled explain a tough word or concept with my own children.
The gentleness of the show's explanation — through its conduit Lady Aberlin (played by Betty Aberlin) — made me wish that I could still ask Mister Rogers' on how to explain things that my children have overheard including immigration, #MeToo and the n-word.
In that same year, Mister Rogers bathed his feet alongside Francois Clemmons, the Neighborhood's opera-singing African-American police officer. The act of two men enjoying the touch of cool water on a hot day and then sharing the same towel, was a cooling salve during a time of racial unrest.
And if the image of Fred bathing Francois' feet was wholly by design or by happenstance, it was a miraculous moment that showed that everyone in the neighborhood belonged. The two men also repeated the act of solidarity in 1993, perhaps in response to the L.A. Riots the year before.
Clemmons is interviewed and figures prominently in the documentary. He shares that Rogers was like a father to him, and reveals that Rogers' tolerance of Clemmons' homosexuality changed and increased over time.
The film also touches on the time in 1969 when Rogers appeared before the U.S. Senate Subcommittee on Communications to challenge proposed cuts to public broadcasting. Rogers' explanation of why PBS is such a valuable tool for children is among the most important minutes in television history, and the manner in which Rogers changes the mind of Senator John Pastore is indicative of his gift for using communication to inform and uplift.
Won't You Be My Neighbor? isn't as much a biography of Fred Rogers' life as it's an exploration of who he was. It's an exploration of his groundbreaking ideas about how television could be used, and how, despite his rock star status among children, he lived his life with the modesty and grace befitting a Presbyterian minister.
Despite his success as a television presenter, he eschewed the limelight. The film includes interviews from Rogers' widow, sister and sons, friends, peers and Mister Rogers crew that show how uncomfortable he was with fame and offered glimpses into his surprising sense of humor.
See Also
Morgan Neville's documentary honors the legacy of beloved 'Mister Rogers' Neighborhood' creator Fred Rogers.
I find it astounding that in its first season on television, Mister Roger's Neighborhood produced 130 episodes, and many of them were presented live and Seasons 2-8 created an additional 65 new episodes per year. I was shocked to learn that Rogers considered ending the show, believing that he'd addressed all of the problems that children might face.
But thankfully, he realized that there'd always be new challenges facing children. Mister Rogers' Neighborhood ceased production in December 2000, but Mr. Rogers was called out of retirement in 2001 to create a special in response to 9/11. Even after his death in 2003, his words and legacy live on. And while it's easy to speak of Rogers in hushed a reverent tones, the film does a remarkable job of humanizing him.
I wonder what Fred Rogers would think today's world. Would he be overwhelmed by social media? How would Mister Rogers' Neighborhood have fared in the ratings against children's television that relies on snark, and fast, overstimulating editing? What would he have thought of our current political climate?
When Rogers was a boy and was faced with something scary his mother urged him, "Always look for the helpers." That statement has always provided me with comfort, but more and more, I'm wondering if, in a world without Fred Rogers, are there any helpers left? Who is standing ready to don his mantle of caring and concern? Who can change the mind of a Senate Committee with just a few earnest words? Who can make sense of senseless acts?
If nothing else, Won't You Be My Neighbor? evokes a wistful frustration that people like Fred Rogers simply don't exist anymore and that if we are willing to accept everyone in our neighborhood, we can still find lessons in his words.
Won't You Be My Neighbor?, Premieres Saturday, February 9, 8/7c, HBO and PBS (check local listings at pbs.org)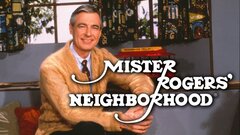 Powered by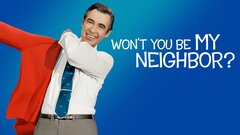 Powered by