David Bianculli: Celebrating 'Mister Rogers' Neigborhood' 50 Years Later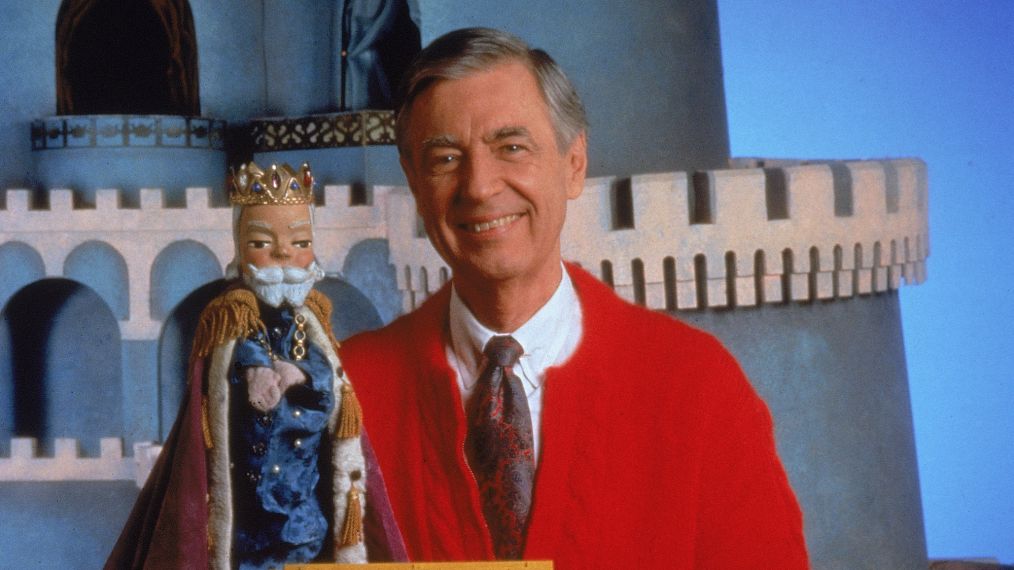 There may not be a better neighbor than Fred Rogers. The beloved Mister Rogers' Neighborhood, famous for its host changing out of his coat and shoes and putting on a comfy sweater and slippers, celebrates its 50th anniversary on February 19.
In an era when much of children's TV was manic, derivative or cartoonishly violent, Rogers stood out like a calm, friendly, reassuring beacon. From its 1968 premiere on National Educational Television until its finale on PBS in 2001, Mister Rogers' Neighborhood bolstered kids' self-image, ignited their curiosity, taught them the most basic of concepts (up and down, happy and sad) and always encouraged simple kindness.
Rogers invited viewers into his home, took them on tours to exotic locations real and imaginary and discussed topics that spanned from bathroom drains to death. He embraced children for who they were and addressed them directly through the television lens, speaking softly and slowly.
Today more than ever, we need to remember the life and work of Rogers, who died in 2003. He earned and deserved the love and trust of his young viewers, and that trust remained once they had children of their own. To that end, many tributes are planned throughout the anniversary year, including:
•A February 19 screening of the premiere episode of Mister Rogers' Neighborhood, presented by the Fred Rogers Center at Saint Vincent College in his hometown of Latrobe, Pennsylvania—exactly 50 years after its first national telecast.
•PBS Kids will air a week of back-to-back double features pairing vintage episodes of Mister Rogers' Neighborhood with similarly themed installments from its modern animated counterpart, the charming Daniel Tiger's Neighborhood. (Begins February 26, check local listings)
•PBS airs the special Mister Rogers: It's You I Like hosted by Michael Keaton, who worked on the Pittsburgh-produced show in the 1970s as a young stagehand. It features clips from the series showcasing Yo-Yo Ma, Tony Bennett and others, plus new interviews with castmates David Newell (Mr. McFeely) and Joe Negri (Handyman Negri), as well as Neighborhood guests and fans including John Lithgow, Itzhak Perlman, Whoopi Goldberg and Sarah Silverman. (March 6, check local listings)
•On June 8, director Morgan Neville's Won't You Be My Neighbor? hits theaters. The documentary traces Rogers's path from NBC apprentice to puppeteer on local Pittsburgh show The Children's Corner to TV host and ordained Presbyterian minister.
•Maxwell King's biography, The Good Neighbor: The Life and Work of Fred Rogers, is set to be published by Abrams Press in September.
•The United States Postal Service will release a "Forever" stamp celebrating Rogers later this year, featuring him in his trademark red sweater, with puppet King Friday XIII.
•And finally, Tom Hanks has signed on to play Rogers in the film You Are My Friend, based on his late-career interactions with a reporter profiling him for Esquire magazine. Hanks's casting is "too good to be true," says Joanne Rogers, Fred's wife of 51 years, who helps preserve her husband's legacy as an adviser to the Fred Rogers Center. "Fred was such a big fan of his. He must have gone to see Forrest Gump about 15 or 16 times. And he loved Big."
I'm genuinely excited about all these events and honors. I interviewed Rogers a few times over the years, and what you saw on camera was what you got in real life. He talked slowly, simply and honestly, acted deliberately and cared deeply about others.
"Fred was love. Fred was care," sums up Joanne. "He was truly a liberated man."
David Bianculli is a TV and film professor at Rowan University, New Jersey, and appears as a critic and guest host on NPR's Fresh Air With Terry Gross.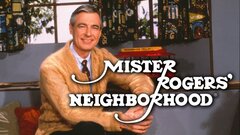 Powered by