Julia Louis-Dreyfus Gets the Mark Twain Prize, 'Agatha Raisin' Returns, 'Little Drummer Girl,' 'Mission to the Sun' and 'Mars'
A critical checklist of notable Monday TV:
Julia Louis-Dreyfus: The Mark Twain Prize (9/8c, PBS, check local listings at pbs.org): She has 11 Emmys and 9 SAG Awards, so you'd think she'd be used to it by now. But darned if Julia Louis-Dreyfus doesn't get choked up as she accepts this prestigious prize, the 11th awarded by the Kennedy Center for outstanding achievement in American humor. With her trademark gift for delivering subversive material in the most devilishly charming way, she gives thanks while comically obsessing on a role that got away—and even finds a way to laugh at her recent battle with breast cancer. (Seinfeld co-creator Larry David, in a taped segment, beats her to that particular punch.) Others saluting, and gently roasting, the legend who graduated from Saturday Night Live to Seinfeld, The New Adventures of Old Christine and Veep: Jerry Seinfeld, Stephen Colbert, Tina Fey, Lisa Kudrow, Broad City's Ilana Glazer and Abbi Jacobsen (leading a contemporary dance salute to Elaine's twitchy Seinfeld moves), Bryan Cranston, Keegan-Michael Key and an uproarious Kumail Nanjiani. Until she eventually gets her own Kennedy Center Honor, this is as good as it gets.
Agatha Raisin and the Wizard of Evesham (streaming on Acorn TV): Think Miss Marple with fashion sense and a sex drive, and that's Agatha Raisin — the delightful creation of author M.C. Beaton brought to flamboyant life by Ashley Jensen (Ugly Betty) — in a ditzy nutshell. In the first of three TV-movies comprising a very welcome second season — the next premieres on Christmas Eve — Agatha exposes more intrigue within her quaint British village when a local hairdressing "wizard" (James Lance) turns out to be a blackmailer of vulnerable housewives. Multiple murders ensue, but the tone is less sinister than slapstick as Agatha rallies her posse of single ladies, and one gay sidekick (Mathew Horne), to tie up all the various split ends.
The Little Drummer Girl (9/8c, AMC): With two-hour installments airing through Wednesday, this deluxe adaptation of the John le Carré spy classic (from the producers of 2016's Emmy-winning The Night Manager) should make a star of British ingénue Florence Pugh, who plays the pivotal role of Charlie, a firebrand actress turned double agent in this morally complex story. Pugh brilliantly captures Charlie's bravado and vulnerability as she is seduced by an Israeli intelligence agent (Big Little Lies' Alexander Skarsgård) to accept the role of a lifetime — as a spy infiltrating a Palestinian terror cell.
Mission to the Sun (8/7c, National Geographic): Nat Geo is truly out of this world with a double-bill including a documentary examining NASA's preparation for the launch of the Parker Probe, humanity's first mission into the sun's corona. The goal is to explore solar activity in hopes of better forecasting space weather events that could impact Earth. Followed by a new episode of the terrific sci-fi/documentary hybrid Mars (9/8c), in which the tension between the astronauts' and miners' camps escalates when the Lukrum crew's dig has unexpected consequences.
Inside Monday TV: Another season of ABC's Dancing With the Stars (8/7c) comes to a close, with the final four couples reprising a routine from earlier in the season before dancing the fan-favorite freestyle. Performers include Dan+Shay, Robin Thicke, Lauren Daigle, Avril Lavigne, Tinashe and recently ousted competitor John Schneider… The notorious Dr. Lane Hunter (Melina Kanakaredes) is back on Fox's The Resident (8/7c), but is she still up to no good? … It's the Johnsons' first Thanksgiving in CBS's The Neighborhood (8/7c), but breaking bread and making peace with the Butlers next door may not be easy when Dave's (Max Greenfield) decidedly un-P.C. mom (guest star Marilu Henner) pays a visit for Turkey Day.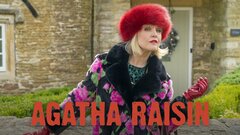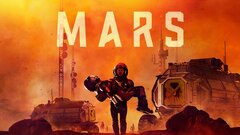 Mars
where to stream