An Intimate Look at Coldplay in 'A Head Full of Dreams' & More Streaming on Prime Video
A Head Full of Dreams
Documentary Available now
"Viva la Vida" and "Yellow" hitmakers Coldplay are profiled in this expansive documentary from director Mat Whitecross. And we do mean expansive: Whitecross had a front-row seat to the group's formation, having met its members — lead singer Chris Martin, guitarist Jonny Buckland, drummer Will Champion and bassist Guy Berryman — over 20 years ago, before they were a band. All of which means that Whitecross has tons of footage, covering decades, that will provide an intimate look at the creative, technical and business decisions that go into being a global supergroup.
The film's title is borrowed from Coldplay's seventh and latest release from 2015. The incredibly successful 2016–17 tour in support of the album makes up the bulk of this documentary — so don't expect to get much dirt on, say, Martin's "conscious uncoupling" from actress Gwyneth Paltrow here. But do expect to sing along with new anthems like "Adventure of a Lifetime" and "Hymn for the Weekend," plus many of their classic crowd-pleasing jams.
See Also
Plus, the sexy German thriller 'Beat.'
Inside Jokes
Docuseries Premiere Friday, November 30
Landing a spot in the "New Faces" showcase — a part of the Montreal-based Just for Laughs comedy festival — is a launching pad to stardom. (Hey, just ask Amy Schumer, Kevin Hart and Saturday Night Live's Colin Jost.) This new series follows seven stand-ups (including Daphnique Springs) as they hone their acts, juggle day jobs and audition for what they hope is their big break.
Little Women
Available now
There's a good reason Louisa May Alcott's classic 1868 novel is adapted again and again (and again). Though set in the Civil War era, the story of the March sisters has timeless themes like overcoming life's obstacles, dealing with tragedy and chasing your dreams. Catch the BBC's gorgeous 2017 interpretation (starring, from left, Willa Fitzgerald, Annes Elwy and Maya Hawke), before yet another version (starring Emma Watson and Saoirse Ronan) hits theaters in 2019.
See Also
From 'Endeavor' to 'Crooked House' and beyond.
Also Streaming
Kung fu Panda: The Paws of Destiny
This Is Us star Chrissy Metz lends her voice to a family-friendly animahttps://www.tvinsider.com/people/chrissy-metzted series — based on the hit movies — about four bears with martial arts skills who try to save the world from an evil force. Season 1 available
Mirzapur
Drug smuggler Akhandanand Tripathi (Pankaj Tripathi) runs the Indian city of Mirzapur. His son is eager to take over the empire, while another family, the Pandits, aim to take them both down. Corruption and greed fuel the drama. Season 1 available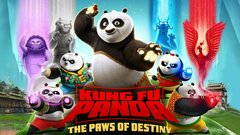 Powered by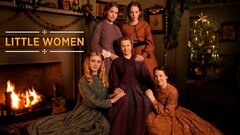 Powered by