Saturday-Night Documentary Showdown: 'Murder in Mansfield' vs. 'Jonestown'
A Murder in Mansfield
The Setup: A son seeks answers with the help of Oscar-winning documentarian Barbara Kopple (Harlan County USA). Collier Boyle was 11 on New Year's Eve 1989 when his father, John, bludgeoned his mother in their Ohio home and hid her body under the basement floor of a newly purchased place in Erie, Pennsylvania. Twenty-six years later, Kopple accompanies Boyle to his childhood house, to a reunion with detectives — and to prison to ask Dad for the truth.
The Most Disturbing Bits: Early on, we see archival footage of an eerily composed preteen Collier testifying at John's trial. Video evidence of his mother's body being extracted from her concrete grave is horrific. Yet John's selfish, occasionally angry letters to his son after his conviction are almost as upsetting.
Try to Wrap your Brain Around… John's protestations of innocence. When the two men sit down at Marion Correctional Institution, he insists the death was an accident, despite evidence he had purchased a jackhammer two days earlier.
Premiere, Saturday, Nov. 17, 9/8c, Investigation Discovery
See Also
Ben Stiller's meticulous direction brings to life the infamous 2015 prison escape by two inmates aided by a sexually compromised prison employee.
Jonestown: Terror in the Jungle
The Setup: The world looks disbelievingly at Peoples Temple cult leader Jim Jones and the Jonestown settlement in Guyana, South America, where — 40 years ago tomorrow — he orchestrated the deaths of 918 people. Journalist Jeff Guinn's book The Road to Jonestown: Jim Jones and the Peoples Temple inspired this two-parter (produced by Leonardo DiCaprio), which features formerly secret FBI documents and new takes from survivors.
The Most Disturbing Bits: Terror notes that many didn't willingly "drink the Kool-Aid" (which is where the saying started, though Kool-Aid may not have been the brand, or the only brand, used) and were forced to ingest poison or killed more maliciously.
Try to Wrap Your Brain Around… Jones's startling evolution from active civil rights leader (he received a Martin Luther King Jr. Humanitarian Award in 1977) to demagogue and mass murderer.
Premiere, Saturday, Nov. 17, 9/8c, SundanceTV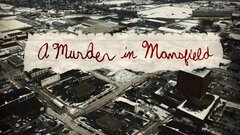 Powered by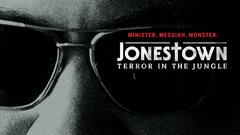 Powered by