'This Is Us': Filling in the Blanks With 'Toby' (RECAP)
[Warning: The below contains MAJOR spoilers for Season 3, Episode 5 of This Is Us, "Toby"]
After last week's journey to Jack's (Milo Ventimiglia) past, This Is Us opted for yet another origin story in its latest installment, "Toby."
Unlike "Vietnam," Toby's (Chris Sullivan) episode featured the rest of the Pearsons and their various stories and timelines. The episode opens with familial discord in Toby's home as his parents, played by Wendie Malick and Dan Lauria, fight in another room. We see young Toby anxious over the argument that implies his father is cheating, and his mother is depressed.
When his mother enters his room and notes his finger nails are chewed down to the bit, we see the beginning of Toby's anxiety. And as the storyline continues, Toby's mother exhibits similar signs of depression — could this also be genetic?
Throughout the episode, Toby and Kate are awaiting good news, after rounds of waiting to find out if their eggs are viable and then if they turned into embryos. On the day they're due to find out if Kate is pregnant, she and her husband go their separate ways in order to distract themselves — Kate working as an Adele-agram, and Toby sorting out his meds because he's spiraling.
At the drugstore, the pharmacist suggests that Toby get in touch with his doctor to sort out going back on his meds properly. During this, we continue to revisit moments from his childhood, including him lifting his mother's spirit with Rodney Dangerfield impressions, and his father finally leaving the family when he was a teen.
Eventually, we see a previous breaking point for Toby where he's unable to get out of bed because of a breakup – something he's referenced in the past. Apparently, his brother – who we have yet to meet – clued their mother into Toby's downward spiral, which eventually leads to therapy and then meeting Kate.
So where has that happy Toby fans first met in Season 1 gone? It's hard to tell because after arriving home late from the arcade and being told by Kate that they're expecting, he he lets out some seriously concerning sobs — and they're not happy tears.
Next, it's Randall (Sterling K. Brown) and Beth's (Susan Kelechi Watson) turn to seize the day as they prep for big meetings – Randall's campaigning for local office in Philadelphia's 12th District, while Beth has a job interview. The usually upbeat Pearson brother enters a Philly BBQ joint to speak to locals about plans to make the neighborhood better with the help of Chi Chi (Yetide Badaki). But things don't go as planned when they hear his negative opinions about rival Sol Brown (Rob Morgan).
It's clear that Randall's undergoing an identity crisis when the restaurant owner tells him to go back to where he came from and Randall counters that he doesn't know where that is. Beth shows up at Randall's meeting after her interview, giving him a pep talk at the end of the night. "At least you didn't cry," she tells him. Beth's words carry more weight than we first realize as we see her interview — when the employer asks about her previous job, Beth gets emotional and has to step out for a minute to collect herself. A job offer seems far-fetched after that showing.
Will this put a strain on things, since Beth seems to be withholding her hardships from Randall? We can't imagine it will go over to well in the long run.
Kevin (Justin Hartley) continues his quest in uncovering Jack's past by visiting his Vietnam buddy Robinson in Maryland with Zoe (Melanie Liburd) in tow. The trip also serves to teach Kevin about his new lady. On the road, Zoe remarks that she forgot her silk pillowcase, Kevin can't understand why she needs one. Plus, while the two are at a gas station, the clerk is rude to Zoe without her boyfriend noticing.
Next, the two arrive at Robinson's house, where they look at old photos of Rebecca and Jack and sharing a few stories, though Robinson doesn't have much to offer after their brief time together in combat. As the boys talk, Robinson's wife asks Zoe about Kevin, and she confides about the earlier incidents demonstrating their racial and cultural differences.
That evening, Zoe pulls Kevin aside about these differences, revealing the reason she needs a silk pillowcase — so her hair doesn't dry out. She also explains that the gas station clerk was racist and he admits he didn't notice. At least when he asks why she's telling him this now, she says, "I think you might be worth it."
We then revisit the family's life after Jack's passing, as they're still struggling with the loss. Miguel (Jon Huertas) shows up with a new piano, and a little bit of lightness trickles in for Rebecca (Mandy Moore). Still, she's aware that Kate' having a hard time as Kevin and Randall head out for prom. Miguel insists on fixing their fridge, and later, as he's about to leave, he finds Randall returning home after being rejected by his prom date's father for being black. An attempted heart-to-heart goes a little south, but Miguel is more successful when a drunken Kevin is dropped off at his place and he helps him to bed.
He calls Rebecca to let her know and offers to watch out for him, cueing another flashback of Miguel promising Jack he'll look out for his family if anything should happen to him. So as Rebecca thanks him profusely, telling him he doesn't have to help, he means it when he says he does.
Rebecca, meanwhile, seems determined cheer teenage Kate up enough that she'll play music again, something we see her do as an adult in this episode. In current time, she also sings the song Jack loved so much, this time for a happy reason – she's officially pregnant.
The final big moment of the night comes via Jack's Vietnam secret, revealed in a stack of letters Robinson gives to Kevin. Within the envelopes is a photo of Jack with a woman from the Ville – she's wearing the necklace Kevin now wears around his neck from his father. What could it all mean? Hopefully some answers are on the horizon as we dive deeper into his Vietnam story.
In the meantime, important things to keep in mind for next week include:
The photo of Jack and this woman could be as innocent as a first love, or maybe an implication about a former life and possible family. Could Jack have an illegitimate child? It would explain Kevin's impending trip to Vietnam fans were teased in the finale
Beth's barely holding it together, will she unravel? Next week's episode preview hints that's a definite possibility
Rebecca was not only thankful to Miguel for his help, but we finally saw that first spark Z — could this be a hint at a secret romance to come? It would be fun to see…
Kate's finally pregnant, but will Toby's decision to go off of his meds negatively impact her condition? It's entirely possible and ultimately concerning
The wait until next week is already unbearable, but at least we can take a cue from Jack and remember to "breathe." The next episode will be here before they we it!
This IsUs, Tuesdays, 9/8c, NBC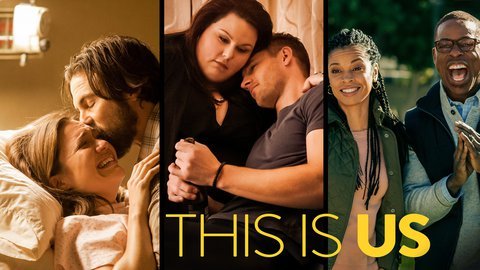 Powered by