'The Romanoffs' Star Kerry Bishé on Why She Loved This Role
Kerry Bishé wasn't quite sure her episode, "They Royal We," in Matthew Weiner's anthology series, The Romanoffs, was going to read as funny.
"I remember arriving in Toronto, where we shot most of our episode, and everybody really gently was sort of making sure that I knew that it was a comedy," she told reporters at a press junket in New York City.
See Also
'[The series] is different from what I expected,' says the actor.
"Truly, I was not entirely convinced that it was going to be funny until we did the table read. Then, if you trust the words and say them the way they're intended then I couldn't believe how funny it was."
That's the genius of Weiner, she insisted — "Matt is such a talented writer. He is incredibly meticulous."
She describes her character, Shelly, as being "incredibly specific" but also able to kick back and smoke pot with a teenager. "I find her to be a complete, fallible, really interesting, flawed person. That's what I strive for in all sorts of roles," she added.
Not much is known about this super-secretive project, which dropped its first two episode on Amazon Prime. The log-line from the streamer? "With their marriage in a rut, a couple find their own temptations," so not much to go on.
Corey Stoll plays Bishé's husband and "is magnificent," she insisted. "He understood the tone the whole time. I think he's so hilarious and I really think his performance is completely ego-less. He's a very generous actor to work with on set."
Former ER star Noah Wyle also appears in the episode, and Bishé revealed an unknown fact about the veteran actor — "He has an collection of Marlon Brando's old kaleidoscopes that I just find to be a completely insane and amazing fact. Noah has one he travels around with." We cannot tell a lie.
When watching the series, Weiner's mini-movies can stand completely alone but do, in fact, have some connective tissue that links them together. Themes about relationships, family, and character's journeys of self discovery ring true for Bishé.
"I think there's something about exceptionalism," she added. "This idea you want to be special. In America, I think we're so starved for a sense of history and sense of continuity. I think there's something really enticing about that idea of history and a royal family and destiny and fate. We also love stories about people that are entitled who then we get to see brought down low."
See Also
The series comes from the producer behind 'Mad Men.'
Her choice to be part of the project was a no-brainer because Bishé looks to play a character who "moves the story, who has moments where they are fundamentally making choices and affecting the outcome of the plot. Characters that have agency, autonomy."
And Shelly and the choices she makes are equal parts funny, moving, and heartbreaking.
The Romanoffs, Episodes 1 & 2 Premiere, Friday, October 12, Amazon Prime Video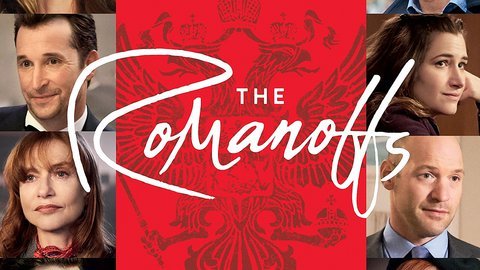 Powered by