Cara Buono Previews Her 'Romanoffs' Role & Teases an 'Even Scarier' Third Season of 'Stranger Things'
It's rare that an actor finds success on a hit TV show but veteran small-screen star Cara Buono has done it time and time again.
Most recently, Buono stole the show as scene as Karen Wheeler, mother of Nancy (Natalia Dyer) and Mike (Finn Wolfhard), on Netflix's smash hit Stranger Things. And now, the actress has re-teamed with her Mad Men and The Sopranos collaborator Matt Weiner for the showrunner's latest project, The Romanoffs.
Though the anthology's ensemble cast has been sworn to secrecy about their episodes, Buono was able to share a bit about hers, titled "Bright and High Circle," which airs Friday, November 2, on Amazon Prime Video.
Below, the actress enlightens us about her latest TV role, what fans can expect from Stranger Things in Season 3, her latest role as a New York City cop in the flick Monsters and Men, and more.
What can you tease about your character and episode of The Romanoffs?
Cara Buono: You know, I was so excited to get a call from Matt Weiner that there was a role for me in his follow up to Mad Men . Every episode is connected by the theme that there's a person who thinks they're a descendant of the Romanoffs. I play this character named Debbie who's a friend of Diane Lane's and there's a rumor that gets started in their small community that kind of threatens all of our relationships.
This ensemble cast is incredible. What was that like?
I am a huge fan of Diane Lane, she's just such a gorgeous actress, and Andrew Rannells is in it who I'm a huge fan of from Book of Mormon. I also just jump at the chance to work with Matt Weiner. Having been in Mad Men and been such a huge fan of Mad Men and have that wonderful writing to act from, I just knew that there would be an opportunity to have some rich writing to be part of. So I was going to sign on even before reading a script. [Laughs]
You've worked with Matthew Weiner a few times over the course of your career. What's that working relationship like? Are there any joint projects on the horizon?
Yes, we worked on The Sopranos and then Mad Men and now The Romanoffs and we got to know each other on The Sopranos. There's nothing currently in the future that I know of but yeah, I would work on anything with Matt.
Is there any difference between filming a miniseries like this versus multiple-season series like The Sopranos and Mad Men?
A miniseries or an anthology series feels like shooting a movie because it's just a standalone story. Filming a series is a continuation of your character and you get to know the cast members and watch the show evolve over time.
It's amazing in television now there are so many opportunities — you can do a series, you can do an anthology, it could be a series that's two years like an extended movie. I mean, it's really an exciting time to be doing television right now. And I've always loved television — I love movies and theater, but my first love is doing TV even before there were all these opportunities. I've just always loved the medium.
We know Stranger Things is in production. Is there anything you can tease about Season 3?
We can never say anything, we're still filming right now, we're getting towards the end of filming season 3. It comes out next year. I feel like it's gonna be, I think, even scarier and I think the fans are just going to be blown away by what transpires. I don't think they could even imagine what's coming.
Your character had one of the funniest moments in Season 2 with Dacre Montgomery's Billy. Do you hope to see more of that next year?
That scene was such a fun surprise for me last season and when I got the script, I said, 'Oh this is interesting it never would have occurred to me.' We had so much fun shooting it and I think that there was such a tremendous reaction from all the fans. I always joke that Karen Wheeler doesn't really leave the house except for funerals or to deliver a casserole. Hopefully, Karen Wheeler comes out of the house a little bit more [in Season 3], and kind of sees what's going on in Hawkins a little bit more.
Yeah, sometimes she's a little oblivious to what's going on.
A little bit oblivious? She is completely oblivious to what's going on inside her house and in town. But when we think about '80s and the parents back then… kids had more freedom and they were doing things and they were out and hopefully they came home for dinner or after school.
There wasn't a way to track anybody. I mean, [Stranger Things] does take it to an extreme but I justify it in my mind that she's usually drinking wine. By the time the night time comes and there's maybe people sneaking out of the bedrooms or inside the basement, that she's maybe had a little too much to drink and doesn't hear anything.
Tell us about your new film Monsters and Men. What was that experience like?
I'm so honored to be part of Monsters and Men, I think it's just an important, intelligent, and entertaining movie. It was super low-budget and we all were attracted to the [project] because the director wrote an amazing script. The performances will just stay with everybody, and I got to play a New York City cop, and J.D. Washington and I did ride alongs and it's very authentic. So that was really fun for me because it's a role I think people wouldn't consider me for like a tough New York City cop. That's just nice to add to my body of work.
Are there any shows that you're loving right now?
I love Ozark, you know, what Laura Linney does is just brilliant. And I'm so excited for Game of Thrones to come back like everybody.
There's a show that was on PBS that finished but I'm catching up on called Call the Midwife. I love this show, I just think it's so beautifully done and it's sort of under the radar. There have been seven seasons, and I would say I laugh, I cry, and it's kind of a feel-good show. There are a lot of dark heavy shows out there right now and it's kind of like a nice break, from a lot of the shows that are on TV right now, that are amazing. Like Handmaid's Tale is genius and amazing and flawless so it's like I like to watch that, and then go watch Call the Midwife.
The Romanoffs, "Bright and High Circle," Streams Friday, November 2, Amazon Prime Video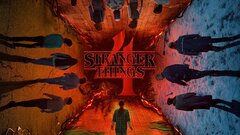 Powered by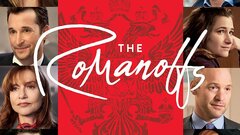 Powered by