Roush Review: 'Chilling Adventures of Sabrina' Finds Its Stride
Witches are a dime a coven on TV these days — The CW's Charmed reboot and Legacies spinoff, an adaptation of A Discovery of Witches coming to Sundance Now — but few have Sabrina Spellman's pedigree.
Familiar from Archie comics as well as cartoon and sitcom versions, the half-human spellbinder graduates to the Buffy ranks in a stylish if juvenile supernatural thriller in Chilling Adventures of Sabrina. I was hoping for more whimsy and wonder — and, frankly, chills — amid the hocus-pocus, not to mention a bit less mythological mumbo-jumbo.
See Also
'One moment you're laughing, next you're scared and then you're crying,' she teased.
But by the midpoint of the 10-episode season, the show finds its stride when a sleep demon torments Sabrina (an endearingly spunky Kiernan Shipka) and threatens those she holds dear. That includes her aunts, the dotty Hilda (Lucy Davis) and severe Zelda (Miranda Otto), adorable human beau Harvey (Ross Lynch) and dishy warlock cousin Ambrose (Chance Perdomo).
Homages to The Exorcist and "The Monkey's Paw" tale follow. I love that Sabrina and her pals worship classic horror movies as much as I do. Listen closely for suggestions of frights way spookier than this.
Chilling Adventures of Sabrina, Series Premiere, Friday, Oct. 26, Netflix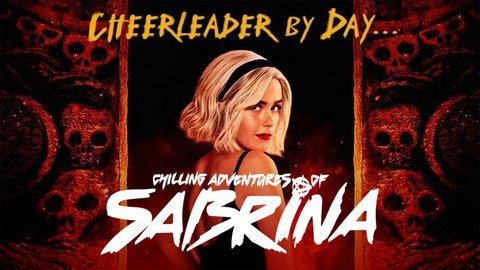 Powered by