'The Muppets' Tackles Miss Piggy's Most Taboo Topic Yet: Her Tail (VIDEO)
If you're one of those people who bailed on The Muppets during the first half of the season, it's time to get things started again and fall back in line. With a new showrunner in place and a restored focus on rapid-fire fun and pop culture-laden parodies, the reboot fits our favorite felt menagerie better than ever.
Case in point: Tonight's take on the #FreeTheNipple movement, borne of Miss Piggy's red-carpet wardrobe malfunction. Not only is it hysterical, it's also historical…this is the first time we have ever seen what she's accidentally showing to the world. (Just watch a clip of the scandalous #tailgate scene below.)
[jwplatform SctLUW7b]
RELATED: Why The Muppets Deserves a Second Chance
So what is a high-profile hog to do? Own it! As the scandalized face of suppressed oinker appendages, Piggy decides to put her sudden shame to the side and embrace that bacon-flavored side of herself she has denied for so long.
In a spot-on spoof of so many overly earnest public service announcements, the Up Late host—who also tweeted out the exclusive clip below—and a bevy of folks she most likely strong-armed into participating (after all, this is Miss Piggy) urge everyone to stop hiding their hind parts and #UnveilTheTail. And we #loveit.
[jwplatform Tx4akQjy]
The Muppets airs Tuesdays at 8:30/7:30c on ABC.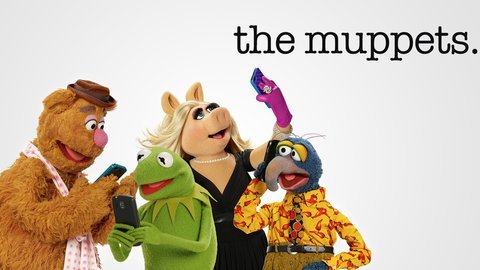 Powered by