The Witches Are Back, & More 'AHS' Callbacks in 'Apocalypse' (So Far)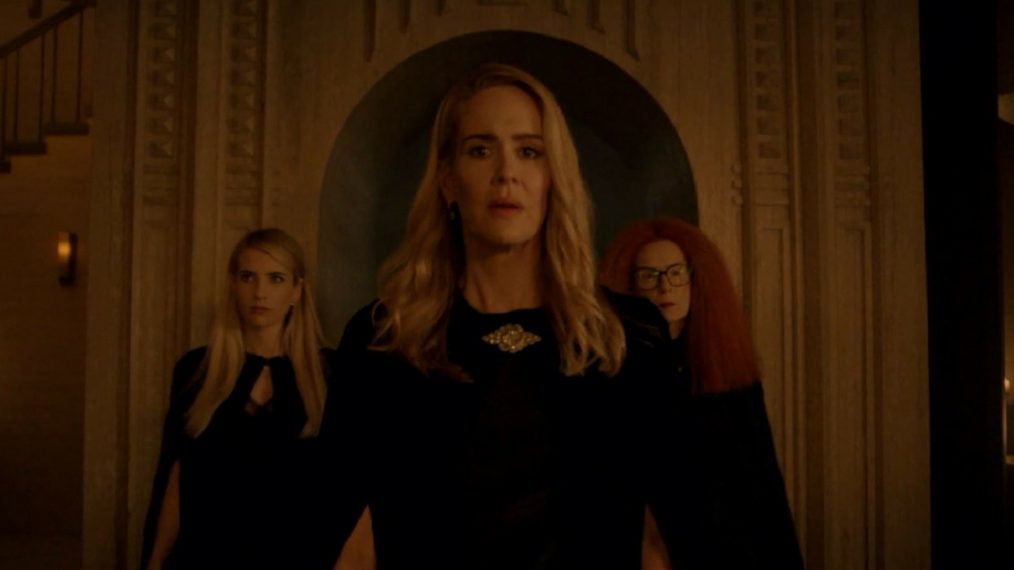 They're back! The latest season of American Horror Story is a crossover between Murder House and Coven, and the first few episodes continue to callback those seasons in the best ways possible. From the use of Michael Langdon (Cody Fern) to the reappearance of the Rubber Man, it's one old character popping up after another.
In order to keep it all straight, we're taking a look back at the best callbacks so far in American Horror Story: Apocalypse including this week's newest additions — the witches of Miss Robichaux's Academy for Exceptional Young Ladies.
'Surprise, Bitch'
In the biggest return so far this season, Cordelia (Sarah Paulson), Madison (Emma Roberts), and Myrtle (Frances Conroy) swooped in to "save" the day when they entered Outpost 3 after an unfortunate Halloween party massacre — Venable (Paulson) and Ms. Mead (Kathy Bates) poisoned the inhabitants with a deadly game of bobbing for apples.
These ladies from Coven breathed new life — literally — into three of the Outpost's inhabitants including Mallory (Billie Lourd), Coco St. Pierre Vanderbilt (Leslie Grossman), and Dinah Stevens (Adina Porter). Of course, the most memorable moment of the scene has to be Madison's well-known line, "surprise, bitch. I bet you thought you'd seen the last of me," to Mallory.
For fans that may remember Madison's background before entering Miss Robichaux's, she had been an actress — could Mallory who is a personal assistant have a past connection with the witch?
Ms. Mead's Inspiration
During the latest episode, "Forbidden Fruit," it was confirmed that Kathy Bates' character is indeed a robot, as was indicated by her physical wear-and-tear in prior episodes. After poisoning the inhabitants of Outpost 3 with Venable, they approached Michael Langdon to take care of him and make their escape, but when Ms. Mead turns the gun meant for Michael on Venable, it's clear who controls her.
Throughout the episode, Ms. Mead recounts memories, stories she knows are false but somehow remembers. But after talking with Michael it's revealed he controls her and that she's created in the image of someone he loves — Constance Langdon (Jessica Lange). One of Mead's memories included a little blond boy — a callback to Constance's guardianship over her grandson, the Antichrist himself. So while it may not be Lange onscreen, her character's presence is felt within the new season already.
Michael Langdon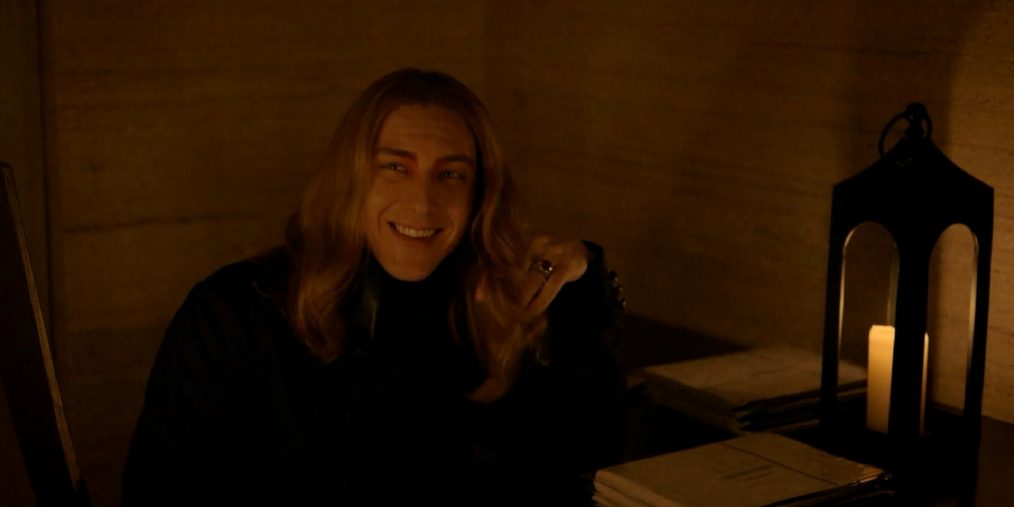 Sure, when fans first saw Michael he wasn't more than a small child, but Cody Fern's version of the chilling character is bringing his story full circle. Raised by Constance, this child of Satan isn't afraid to let his devilish side show, and fans finally got an eyeful of this version in "Forbidden Fruit."
The Rubber Man
In the biggest throwback of the whole series, the Rubber Man — one of the biggest features in Season 1's Murder House returned. When Michael arrived at Outpost 3, so did strange occurrences. From sexual encounters to actual murder, the Rubber Man causes a stir wherever he goes.
Mallory's Secret
During Mallory's interview with Michael, he claimed to feel a darkness in her and her resulting discomfort and dismissive attitude proved that he wasn't necessarily wrong. When she tried to exit the room Michael revealed his devilish nature by somewhat transforming his face and in reaction Mallory stirred up a fire big enough to make both of them spook.
Could Mallory be a witch? The behavior she exhibits and pent up emotion certainly calls back to the young women fans met in Coven.
As the new season continues, more crossover is sure to occur, and fans aren't likely to miss a single second.
American Horror Story: Apocalypse, Wednesdays, 10/9c, FX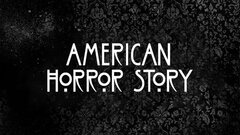 Powered by
Powered by