'Sharp Objects' Author Explains the Finale Twist & That Abrupt Ending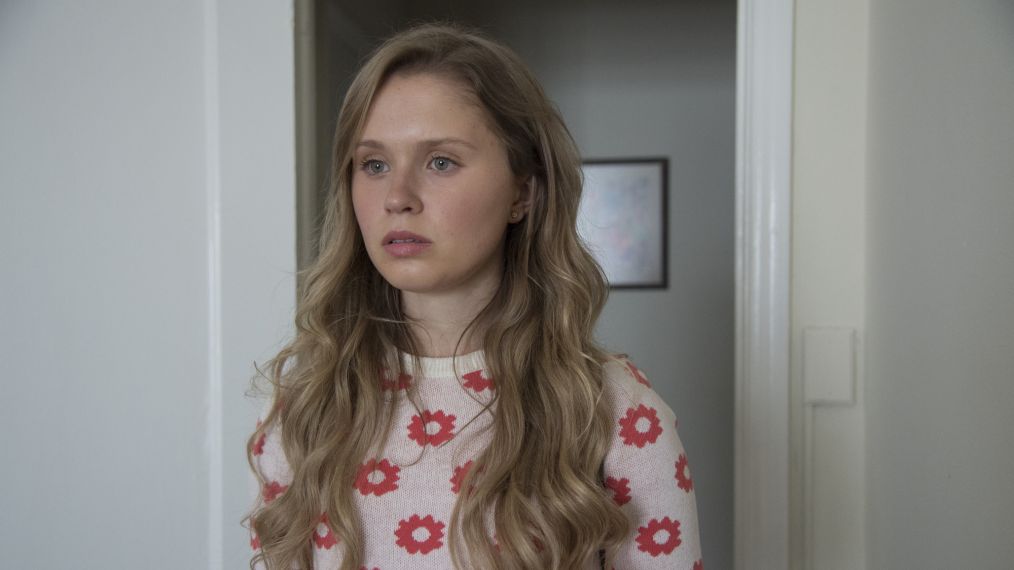 [Warning: The below contains MAJOR spoilers for the finale of Sharp Objects, "Milk."]
Sharp Objects, HBO's latest miniseries, ended on Sunday night and if you didn't stick around for two post-credits scenes, then you might still be scratching your head.
Amy Adams stars as Camille Preaker, a reporter who returns to her small hometown to investigate the murder of one young girl and the disappearance of another. We soon find out the second teenager is also dead, which deepens the mystery.
Now, Camille is looking for clues as she also works with the local police and a visiting detective. Plus, Camille reunites with her estranged mother Adora, stepfather Alan, and half-sister Amma. Amid all of this, traumatic childhood memories long buried, now resurface — alcoholism, cutting, and the death of her younger sister — and overwhelm Camille until she's so far gone. The likelihood of escaping Wind Gap alive fades everyday.
See Also
Wind Gap is a town occupied by sick and tormented women.
The series is based off best-selling author Gillian Flynn's first novel of the same name. She also helped pen the show's scripts, which stuck very close to the book. And there wasn't a question as to if they would change the sinister ending.
Flynn tells Rolling Stone, "My thought is, if you've read the books and you've committed to seeing a version of that book, I'm not interested in changing it just because you've read the book. For the most part, people would be outraged if we changed the endings. People who've read the book tend to be very, very loyal to that book, more than anything else I've written."
That ending: Adora killed Camille's sister, Marian, all those years ago through Munchausen syndrome by proxy. Adora was poisoning her young daughter in order to feel needed, to take care of her.
She was also poisoning Amma, but less intensely, and in the final episode, she poisons Camille. The women are rescued and Adora is sent to prison for all three girls' murders (after the police find pliers matching those used to pull out the teeth of the latest murder victims), but the twists don't stop there. Afterwards, Camille and Amma move to St. Louis to start afresh but Camille makes a stunning discovery.
See Also
The limited series wraps its run August 26.
Amma is the real murderer, and she was using the victims' teeth for the floor of one of the rooms in her dollhouse.
In two scenes while the credits are rolling, Amma is seen strangling the Wing Gap girls in a rage and then killing a new friend she made in St. Louis.
Flynn credits director Jean-Marc Vallée with that idea to cut from Camille's discovery to a Led Zepplin song. "That was mostly a Jean-Marc choice," she said to the magazine. "It was his idea to have, right at the moment people are looking at each other to start theorizing about what happened, those quick shots of what exactly happened."
But she admits the decision for the post-credits revelation was in the writer's room. "There was a lot of discussion in the writers' room about how much time we were going to have after Amma comes home with her, that there was going to be that extra twist. We wanted to preserve that moment but give enough time so that it does feel like the rug is being pulled out from under you," Flynn added.
The author also discussed Amma's motives for killing the girls — "Amma is the one who feels like she's made that sacrifice. She has allowed herself to be sickened by Adora, and therefore she feels like [Adora] treating any other girls is a deep violation of that contract. And I don't blame her in her child mind logic. That made her angry, so she sociopathically chooses to kill the girls."
But if you're ready to re-watch the series in order to look for clues, you might not find them. "We left intentional emotional clues in the way that she acted," Flynn said, but not "procedural clues."
Sharp Objects, Streaming, HBO Go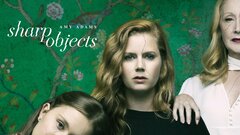 Powered by