Where Will 'Yellowstone' Pick Up Next? What to Expect From Season 2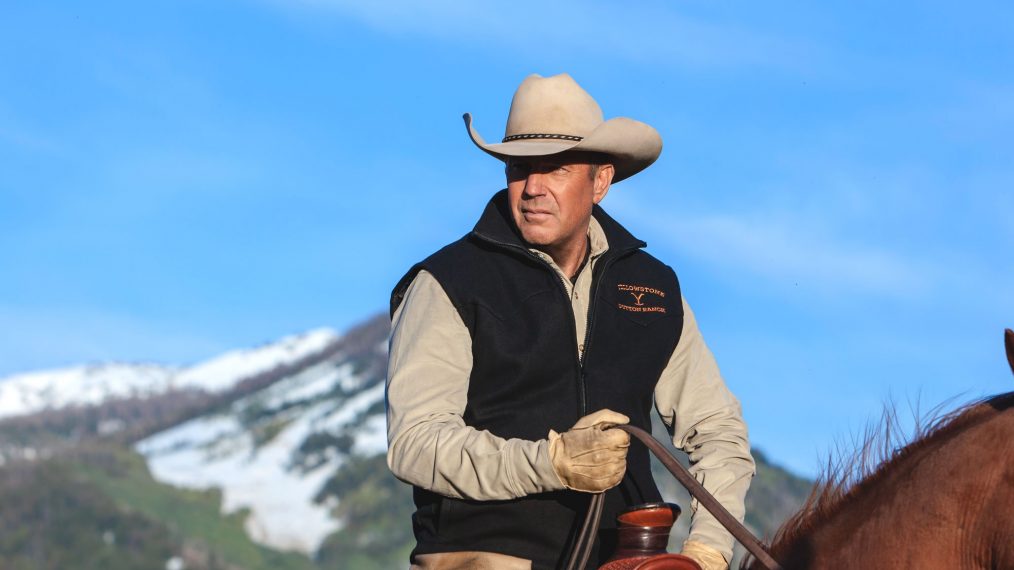 [This post contains spoilers from the season finale of Yellowstone.]
Wednesday night was the season finale of Yellowstone and damn if there aren't lot of loose ends Season 2 needs to straighten out.
The Paramount Network original series, which has been a huge summer success, is already filming new episodes with a Summer 2019 premiere date in mind. Season 2 will consist of 10 episodes and be shot entirely on location in Utah and Montana.
Showrunner Taylor Sheridan is also back at the helm and his wife, Nic, has been posting pics on social media teasing the production taking place.
So where will Season 2 pick up? Let's break down what happened on the heart-pounding finale:
John Dutton (Kevin Costner)
The patriarch of the Dutton family and the "only one" concerned about the future of the family ranch, Yellowstone, is dying of cancer. He doesn't know how long he has left but John is solely focused on how to keep the massive, extremely valuable ranch out of his enemy's hands.
"I don't have a child who can fight for this. I'm running out of time… My children aren't ready to protect this place. These problems have to go away before I do," he admits.
Unreasonable and dogmatic, he's burdened his only daughter, Beth (Kelly Reilly), with the task of securing the family's financial future… by any means necessary, legally speaking. So, she's hiring lawyers to put the ranch in a trust and has power of attorney.
She also knows about John's illness and didn't take the news well.
Jamie Dutton (Wes Bentley)
The family lawyer has now been disowned by his father, John, but has decided to run for Attorney General anyway — without the support or influence his family provides.
Plus, scandal has finally caught up with the legal "fixer." Jamie must face a tough decision in Season 2: save his own political future by revealing his family's dark secrets (on the record) or go back to being daddy's little puppet.
"The only way to protect my father's legacy is to destroy the man," he says.
Which begs the question: What exactly have the Duttons done over all of these years? We already know murder, evidence tampering, and blackmail are on the list.
Kayce Dutton (Luke Grimes)
The youngest Dutton child is on a downward spiral. He's "come home" to the ranch but won't stay in the main house because cowboys sleep in bunk. His wife, Monica's, left him and Kayce isn't sure when he'll ever see his son, Tate, again.
But the rebel wants to pass something on to his child and lets John know he'll do whatever it takes to ensure his family's future is stable. So what does that mean? It's time for Kayce's true dark side to take control, leaving no room for empathy or a concern for consequences.
Meanwhile, Monica (Kelsey Asbille) is recovering but has a very long road of physical therapy ahead of her after suffering a brain injury and Tate is upset about being isolated from his father.
Dan Jenkins (Danny Huston) and Thomas Rainwater (Gil Birmingham)
It looks like their plan to build a massive casino and 400-room hotel might be put on hold.
Jenkins gets abducted by the Yellowstone cowboys and essentially lynched after revealing his plans to try and takeover the ranch — he's been faking the land prices and running up the property taxes so people have been forced to leave/sell their land.
This news confirms the information Rip (Cole Hauser) got from his well-paid spy and new horse groomer, Avery, the first female ranch hand. And Rainwater has yet to find out that Jenkins is (probably) dead which means their scheming has hit a major roadblock.
Murder, cancer, a broken marriage, dark secrets, corporate corruption, and a family splintered… Season 2 has a lot to answer for.
Yellowstone, Season 2, 2019, Paramount Network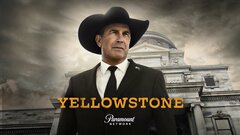 Powered by