Roush Review: 'Jack Ryan' Comes to Amazon, 'Ozark' Returns to Netflix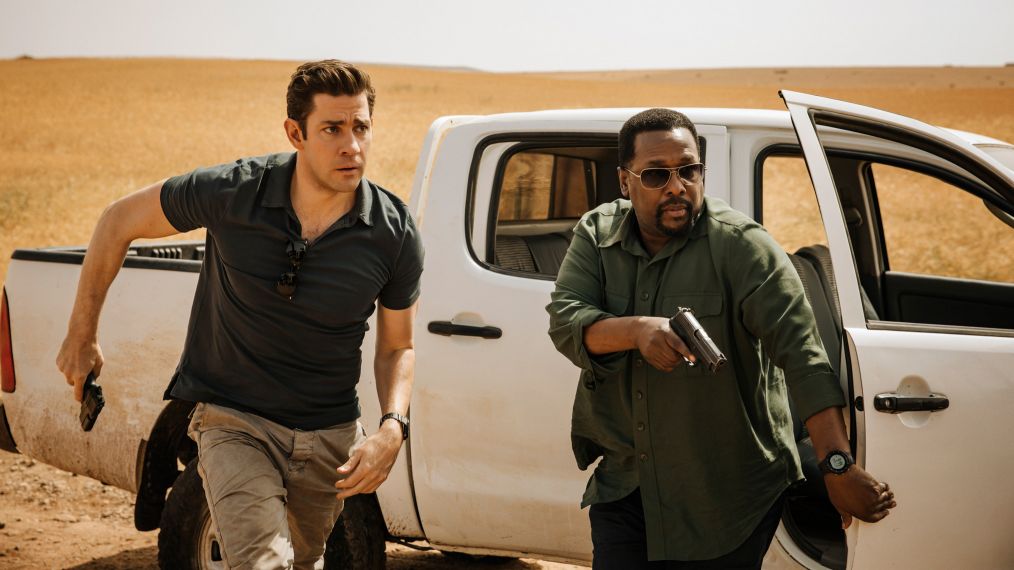 Move over, Jack Bauer. There's a new Jack in town, taking on global terrorists, with an even higher pop-culture profile from a series of blockbuster movies and best-selling novels.
Tom Clancy's Jack Ryan probably needs no further introduction as the franchise moves to Amazon Prime Video's streaming platform, a near-perfect medium for an exciting, tautly entertaining deep dive into high-octane international intrigue. We've seen this icon in action as played by Alec Baldwin, Harrison Ford, Ben Affleck and Chris Pine—and now it's John Krasinski's turn, embodying the hero at his most empathetic, idealistic and unyielding.
Toward the end of the eight-episode first season — a second is already underway — Ryan's boss (the excellent Wendell Pierce) offers some jaded perspective while surveying a Turkish beach overrun with desperate refugees: "There is no version of this job that doesn't require compromise, not if you want to do something that matters." Ryan isn't sure he's buying it — yet.
Amazon's Jack Ryan series introduces the character at an early stage of his career: still working a desk at CIA's HQ in Langley, four years into his job as an analyst. The former Marine doesn't exactly jump at the chance to go into the field once he connects the dots to expose "a brand new Bin Laden" in the form of an Islamic radical sheik, Mousa Bin Suleiman (Ali Suliman). But off he reluctantly goes, and his Marine training soon comes in handy as he jets to a Yemen military base to interrogate suspects with a lead to the mysterious terrorist. Before the first episode is over, an attack on the base will satisfy any action fan's quota for violent mayhem, and Ryan emerges with aches and pains — and a bruised ego as his resolve to pursue his prey intensifies.
There's a haunted sorrow in Krasinski's subdued and appealing performance, which occasionally explodes into undisciplined rage as the body count and stakes rise. He's well matched by Suliman's shaded portrayal of Ryan's ruthless antagonist, and Saudi actress Dina Shihabi is equally compelling as the sheik's wife, Hanin, whose attempts to flee the conflict with her children become a riveting subplot over multiple episodes.
Likely to make nearly as much noise as Krasinski's superb hit horror film A Quiet Place, the new Jack Ryan won me over early on, when it showed him on a night off watching Jeopardy! at home over takeout. Just like the rest of us! I'll take "Sure-Fire Hits" for $800, Alex.
Tom Clancy's Jack Ryan, Series Premiere, Friday, August 31, Amazon Prime Video
Back to the Ozarks
One sure bet in the turbulent tanglewoods of Netflix's Ozark: Trouble will keep clipping the wings of the Byrdes, whose only goal is to get out.
Which makes for an entertaining second season of suspense, as on-the-lam money launderer Marty (Jason Bateman) and wife Wendy (Laura Linney) dream of fleeing to faraway shores with their two teenagers—as soon as they can open a casino as a front for a deadly drug cartel. But because this is an open-ended serial, viewers may be frustrated as well while plodding through 10 very long chapters of increasingly outlandish twists—including one ill-advised hostage crisis—that mire these antiheroes in a quicksand of plot machinations.
Ozark is driven more by story than character this year, despite the best work of Bateman, whose every look conveys guarded panic, and Linney, revealing ruthless steel beneath a benign surface.
Best of luck telling the good guys from the bad, with adversarial allies that include the ferocious Janet McTeer as an icy cartel lawyer, the terrific Julia Garner returning as Ruth Langmore, the scrappy local trying to keep her jailbird dad (Trevor Long) from wreaking too much havoc, and Peter Mullan and Lisa Emery as the fearsome Snells, willful opium farmers with no love for these big-city interlopers.
Ozark is still a compelling place to visit, but, like the Byrdes, I'm itching for an endgame.
Ozark, Season 2 Premiere, Friday, August 31, Netflix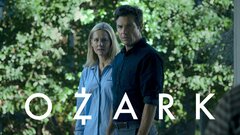 Ozark
where to stream
Powered by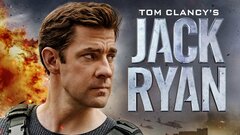 Powered by