Ask Matt: Series Finales of 'Colony' (Too Soon) and 'Nashville,' TV's 'Wonder Woman,' 'Last Ship'
Welcome back to the Q&A with TV critic (also known to some TV fans as their "TV therapist") Matt Roush, who'll address whatever you love, loathe, are confused or frustrated or thrilled by in today's vast TV landscape. One caution: This is a spoiler-free zone, so we won't be addressing upcoming storylines here unless it's already common knowledge. Please send your questions and comments to [email protected] (or use the form at the end of the column) and follow me on Twitter. Look for Ask Matt columns on most Tuesdays and Fridays — though the schedule will be more erratic during the current TCA summer press tour.
Sudden Death for Colony
Question: Add Colony to the list of shows canceled with a cliffhanger. Since they had been laying the groundwork for next season over the last few episodes, it was even more insulting to announce the cancellation a couple of days before the finale aired. We KNEW nothing would be wrapped up. They could have waited a couple of more days to give it the ax. While I'm perfectly capable of using my imagination to give these characters a future, the reason I watch these shows is to get out of my head. Is it just me, or has this phenomenon become more frequent? Or maybe it's just a comment on the type of shows I watch that few of them — not airing on The CW, anyway — last long enough for a proper send-off. It's enough to make a guy want to cut the cord…and replace it only with books. — Woody
Matt Roush: Hard to say which is worse: Getting the bad news mere days before the finale, so at least fans know going in that it's the end, or being poleaxed afterward. Either way, it's going to be a frustrating letdown. (And not surprisingly, I'm already hearing from fans wondering why they can't just film one more episode to provide a bit more closure — although for a show like this, it would be impossible to resolve everything. Answer: TV production doesn't work that way.) To address your specific question: TV is a failure-prone industry, and cancellations are no more frequent now than before. Actually, in this fragmented landscape, it seems that many networks are being a bit more patient before pulling the trigger, which frankly can make cancellations more painful in a case like Colony, where the story and connection with viewers have deepened over three seasons.
Nashville Finale Hit the Right Notes
Question: So Nashville has ended. It didn't seem like the sort of show I'd get into, but it hooked me. Even when it got very soapy, the characters (and the actors playing them) and the music kept it together. Then ABC canceled it, too early. I was happy CMT picked it up, but when Connie Britton (the heart and soul of the show as Rayna) left after half a season, and they sent her off with one of the most gut-wrenching death scenes I ever saw, I really wondered if the show could or should go on. It did, and again that cast (especially the award-worthy Charles Esten as its new center) held me — even when the stories spun their wheels, or the music seemed reduced, or new secondary characters got a lot of airtime at the expense of long-timers. The finale was maybe a little rushed but satisfying, and that last scene reduced me to mush. I'll miss this show, but it really feels like the time had come. Have you kept up with Nashville and what are your thoughts on its wrapping up? — ML
Matt Roush: Your condensed history of Nashville seems on point to me. The show never truly recovered from losing Rayna, but the world it had created was satisfying and entertaining enough to carry on, especially with Deacon at the heart of the story. I kept up with Nashville fairly faithfully as something of a guilty pleasure until this last summer batch — with vacation and a wave of new TV to sample, there hasn't been time — but from what I've heard about the finale, it seems like it ended in a way that was respectful to the fan base. Any time a long-running show gets to end on its own terms, that's a win.
Will TV's Wonder Woman Show Up in the Movies?
Question: I was a huge fan of the 1970s TV show Wonder Woman with Lynda Carter. I believe it's an iconic role. I did see the Wonder Woman movie with Gal Gadot, and while I hate to admit it, she did do a passable job in the role. My question: With movie incarnations of many a former television show (The Dukes of Hazzard, ChiPs, even Charlie's Angels), many of the original stars showed up in a cameo in the movie version, but there was no Lynda Carter in either the full movie version of Wonder Woman or even in the other movies that featured the character. Seeing so many opportunities wherein Carter could have made a cameo appearance made me wonder (pun intended!!) did the Wonder Woman producers just not want Carter to be part of the movie, since their version was such a departure from the TV role, and simply didn't ask her? Or perhaps did they approach Carter who simply wasn't interested in making an appearance? Of course Carter looks amazing in her late 60s, she could have played "The Queen" or some other cameo but didn't show up at all. So what gives? — Sydney
Matt Roush: Looking back at the coverage of the feature film, Lynda Carter told Variety in 2016 that she had talked about possibilities with director Patty Jenkins, but the timing and location logistics didn't work out. There have been reports that something might yet happen for her to appeal in the sequel, but Carter also has noted that "at this point in my life, I pretty much do new parts in things" and is fine with someone new carrying on the tradition with such success.
Replacing a Host at Home
Question: Why did the Hallmark Channel let Mark Steines go from Home and Family? My friends and I really liked him and enjoyed watching him host the show. We miss him! — Beverly
Matt Roush: This appears to have been a purely creative decision to bring some new blood into the show. Hallmark announced just last week that Entertainment Tonight's Cameron Mathison, a familiar face on Hallmark from its movies and a frequent guest co-host of Home and Family, will now join Debbie Matenopoulos full time on the show.
Lightning Round
Question: Will The Last Ship return in 2018? — Charles
Matt Roush: Yes, after a long wait for an official announcement, TNT confirmed this week that the fifth and final season begins airing Sept. 9 during one of the busiest times of the TV year.
Question: I'm really enjoying Condor on Audience Network. Do you know if this is a limited series, or if I can look forward to another season? Also, would you please remind the folks bashing Yellowstone that it is fiction. I do not waste my time on reality TV or silly sitcoms. Yellowstone is different, and to lure Kevin Costner to do a TV series is exciting. Give it time, they are weaving the plot lines for this wonderful fictional series. — Unsigned
Matt Roush: Condor was just renewed for a second season, one of many announcements made during the current TCA summer press tour. As for Yellowstone: It's a polarizing show for sure, among viewers and (as I've learned at TCA) among critics. It also has been renewed for a second season, so I'll be curious how it develops creatively given so much heated debate over its themes and content.
Question: Any word on a second season of History's Knightfall? — Dawn
Matt Roush: Nothing yet confirmed or announced, although buzz in the industry trades looks positive for a renewal. (History just ended Six after two seasons, but no mention of this scripted historical drama, so I wouldn't be surprised if it returns.)
That's all for now. Thanks as always for reading, and remember that I can't do this without your participation, so please keep sending questions and comments about TV to [email protected] or shoot me a line on Twitter (@TVGMMattRoush), and you can also submit questions via the handy form below. Please include a first name in your question.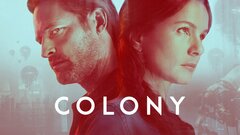 Colony
where to stream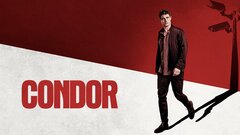 Condor
where to stream