'Days of Our Lives' Star Robert Scott Wilson on Ben's Love Triangle & If He's Truly Reformed
Hide those neckties! Former Salem serial killer Ben Weston (Robert Scott Wilson) — who strangled three people and fatally shot a fourth a few years ago on Days of Our Lives — is out of the psychiatric hospital and looking for redemption.
The latest: He's moving in with good-hearted pal (and love interest?) Ciara (Victoria Konefal), her boyfriend, Tripp (Lucas Adams), and their roommate Claire (Olivia Rose Keegan). "Ben's come back to make amends," explains Wilson. "But he knows not everyone is rooting for him."
That's an understatement. For starters, Ciara's mom, Police Commissioner Hope Brady (Kristian Alfonso), doesn't believe the medication Ben is taking has helped him reform, even though psychiatrist Marlena Evans (Deidre Hall) vouches for him. And Hope has threatened to make it difficult for him to put down roots in her town: "Hope is using everything she can against Ben," confirms Wilson.
For his part, Tripp is certainly uncomfortable sharing living quarters with someone who once went on a killing spree. Alas, he was outvoted when Ciara, who wants to believe Ben is no longer a threat, and Claire said Ben could bunk at their loft. But Claire has her own secret motivations: She wants Ben and Ciara to hook up so she can get Tripp for herself — and Ben can see through her seeming generosity.
"Energy doesn't lie," Wilson says. "He recognizes this little blonde girl who's scheming." Hey, it's a soap opera — isn't everybody?
Days of Our Lives, Check local listings, NBC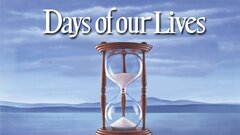 Powered by