'Lethal Weapon': Shocking Audio of Clayne Crawford & Damon Wayans's On-Set Feud
The rumors about the on-set tension between Fox's Lethal Weapon's former co-leads, Damon Wayans and Clayne Crawford, aren't just rumors anymore.
A recently-released audio recording, published by Variety, reveals the stars' serious tension behind-the-scenes. The first recording catches an aggressive, profanity-filled conversation between Wayans and Crawford during the show's Crawford-direct episode, "Jesse's Girl."
See Also
The actor reveals what went on behind the scenes.
"You're the biggest crybaby p***y I've ever met in my life," Crawford says to Wayans.
"Well suck this p***y's d**k," Wayan replies.
Crawford adds: "How does it feel to only be in the game because your f***ing brothers are in the game?"
This verbal confrontation supposedly happened after Wayans was hit in the head by a piece of shrapnel while filming the episode, which the actor shared a video of to prove his side of the story.
Now that the fate of the show is solidified.. I'd like to address the TWITTER outrage with this video and image to follow. #directedby @ClayneCrawford pic.twitter.com/ONDVAWjjQu

— Damon Wayans (@DamonkWayans) May 15, 2018
The second recording is supposedly of Crawford screaming at people who were making noise in the background while he was directing a scene with another actor. You can hear him shouting, "Get somebody in here with a f***ing walkie and shut 'em the f**k up! Or did we not pay for this f***ing place? If we did, shut 'em the f**k up!"
Variety conducted interviews with 31 people in the show's cast and crew, all who described their work environment as chaotic, dangerous, toxic and towards the end of the second season, apparently, they even required security to be present at all times.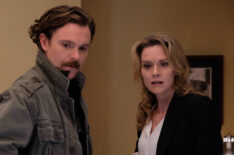 See Also
The actor will be replaced with Seann William Scott in Season 3.
In May, Crawford's employment on the show was terminated. Fox/Warner Bros. has since renewed the drama for a third season, adding Seann William Scott to the cast to star opposite Wayans' Roger Murtaugh.
Listen to the audio below: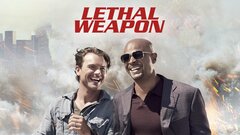 Powered by