Ask Matt: 'Good Fight' and the Emmys, 'Yellowstone' Pro & Con, 'Code Black' Finale, 'Humans' and More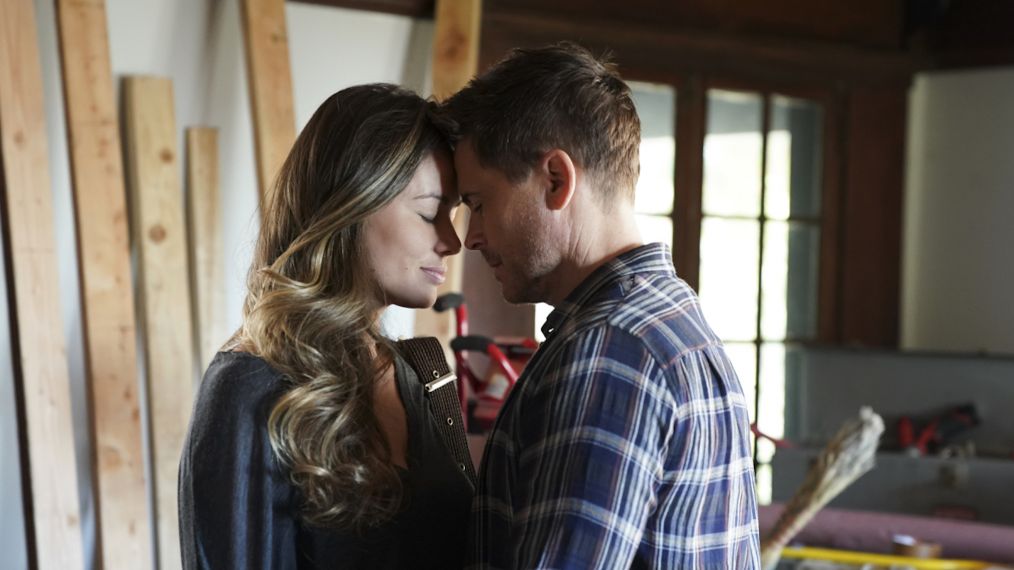 Welcome back to the Q&A with TV critic (also known to some TV fans as their "TV therapist") Matt Roush, who'll address whatever you love, loathe, are confused or frustrated or thrilled by in today's vast TV landscape. One caution: This is a spoiler-free zone, so we won't be addressing upcoming storylines here unless it's already common knowledge. Please send your questions and comments to [email protected] (or use the form at the end of the column) and follow me on Twitter. Look for Ask Matt columns on most Tuesdays and Fridays.
Why Isn't The Good Fight Good Enough for an Emmy?
Question: I know many TV viewers have not watched The Good Fight due to it being behind a CBS All Access paywall, but that show is truly a gem and one of the best TV has to offer: from the writing, to the acting, to the cinematography, to the costuming. It's everything people loved about The Good Wife (which I personally didn't like because I found Alicia insufferable) but elevated. I know it was a crowded field, but I truly thought Christine Baranski deserved an Emmy nomination. Actually, all of the actors are doing stellar work (especially Audra McDonald, Delroy Lindo and scene stealer Sarah Steele) and many would be worthy of recognition. But Christine, in my opinion, stood the best chance of receiving a well-deserved nomination. With the high volume of TV shows across all the different platforms, I would assume that Emmy voters don't and/or can't realistically watch every show that is eligible, so my question is how do they pick what shows to watch? Even if The Good Fight doesn't have high viewership numbers, it's been a critical darling this year, even making several Top 10 lists. So I don't understand how this show got completely shut out unless the voters just aren't watching. — Dana
Matt Roush: Your question can be broadened out to the more universal quandary: How do any of us pick what shows to watch? Even those of us who do it for a living have to make tough choices. Watching a full season of a new or returning Netflix drama means that's 10 to 13 hours (and I do mean hours) you're not watching something else. All of which brings me to the sad conclusion (based only on conjecture) that many people in the industry probably haven't found time or inclination to expose themselves to The Good Fight, which is so bold and outrageously entertaining, and unapologetic about its political outspokenness in a polarized world, that you'd think the so-called "elites" would rush to embrace it. I'd be surprised if CBS didn't make episodes readily available to Academy members, but the problem no doubt is limited time for a seemingly endless array of candidates. You'd think the marvelous Christine Baranski, who has one Emmy win (for Cybill) in 15 nominations (many for The Good Wife), would at least be on the voters' radar, if not the others you mention. (If this were theater, both she and Audra McDonald would be up for Tonys for sure.) I loved the second season of The Good Fight, but it's just one of so many deserving series that couldn't get traction, and the only reasonable explanation is the volume of choices in the "Peak TV" universe.
Question: My husband and I really enjoy watching Yellowstone. We are senior citizens, and the show tells you at the beginning that it is for Mature Audiences. People should not watch the show if they are disappointed in all of the mature themes. The cast is wonderful and we love Kevin Costner. This drama is great!! Hope that Yellowstone continues for more than one season. Too many shows get canceled after you get hooked on them. — Mary
Matt Roush: No need to worry about Yellowstone getting the hook, at least anytime soon. Paramount Network has renewed it for a second season after encouraging ratings—and while I'm still hearing from viewers unhappy about the raw language and graphic content, I figure just as many are, like Mary, rolling with its R-rated tone. It never pretended to be Bonanza, and with the news that a movie sequel to Deadwood is finally a go, those yearning for the good old days of more sanitized TV Westerns are going to have to wait. Or settle for reruns on nostalgia channels.
Yellowstone continues to stir heated debate, and here are some more comments:
Yellowstone a Western Dallas?
Question: They should change the name of Yellowstone's lead character from John Dutton to J.R. Gotti, as he is a cross between J.R. Ewing and the Teflon Don. So far what we know about Dutton is that, like a slave owner in the Old South, he brands people, and like the Teflon Don, he does not hesitate to have people killed—so far the body count is (at least) two—but after his private talk with the priest we know that there are more bodies hidden in his closets.
And in 2018 America, are we really going to make a Native American the bad guy? It reminds me of the fact that the Lone Ranger's "faithful Indian companion Tonto" has a name in Spanish that means "fool" or "foolish." We know the "Chief," whose Americanized name should be Barnes (after Cliff) is after Dutton's son, but for two real crimes. Again, I have to ask: Are they going to make a Native American the bad guy? Have the writers ever read a Tony Hillerman novel or read or watched Longmire? When compared to the Hillerman or Longmire novels or the Longmire TV show, Yellowstone pales by comparison. Finally, how smart can the guy who wants to build the condos be if he is so easily played by J.R. Gotti's daughter?
To try to pass off a TV show that is a combination of Dallas and the biography of one of America's worst mafiosos as a "modern Western" is really silly." — John P
Matt Roush: The analogy to J.R. Ewing is to be expected, but there's little of the smirk-at-the-audience campy prime-time-soap knowingness to Kevin Costner's portrayal of Dutton. He and the show are playing things much more straight, maybe too straight. As for the Native-American chief who's one of Dutton's main antagonists: Yellowstone is overrun with bad guys, and if they spared the Native-American population its villains, that would just seem patronizing. The show could do a better job portraying that community, but it's still early days. Yes, though, to the smarmy developer being manipulated by the debauched Beth. That was nuts, but bogus. My biggest issue with Yellowstone isn't its tawdriness but its glum predictability. (The only character who currently piques my interest is the black-sheep son Kayce.)
Two more Yellowstone quickies:
From Dolores: "I read the complaint about the language on Yellowstone. For me, what is much worse is the maiming and killing of animals in the show. It is unnecessary, senseless & sickening. Goodbye, Yellowstone."
From Vicki: "What is going on with the audio on Yellowstone? After discussing on a FB fan site, I've found that many of us are having problems hearing the dialogue. Frustrating enough to stop watching. Even the sound bars don't do the job well enough."
Matt Roush: To date, I've only watched Yellowstone episodes in advance on digital screeners, not over the air, and sometimes in unfinished form, so can't comment on the sound quality. Not sure what that's about.
Ending Shows on the Right Note
Question: Last week's fan plea for closure on The Crossing certainly ran counter to my experience of that show. In fact, at least three midseason shows from 2018 seemed to do a good job of acknowledging that their return was not assured: Deception, Instinct, and, of course, The Crossing. Each finale addressed the central conflicts facing its characters, while leaving the door open to new and continuing stories. None imploded with a blatant cliffhanger that retroactively devalued the ongoing story. I took this as an encouraging sign that studios and networks might finally begin to grasp that the initial run for a new show should be a complete chapter of what could become a longer narrative. Viewers who have engaged with a show always will be disappointed when it ends, but aiming for an adequate ending seems the sensible course when most new network shows are one-and-done. — JS
Matt Roush: I'm glad to hear this. (Disclosure: When I realized The Crossing wasn't long for this world, which was pretty much shortly after the premiere, I didn't stick with it. See earlier questions for time-management explanation.) This subject of how to end seasons of marginal or new shows has been a popular topic in the column lately, and it's worth repeating that while no show is going to wrap everything up if a final season hasn't been declared earlier, it's much safer for the season finale of a bubble show not to needlessly escalate the jeopardy or mystery in the final reel. It's as much as a viewer can hope for.
Question: Not so much a question as a comment: congratulations to the show-runners of Code Black for providing a series finale that actually provided closure to the show. In this era of shows that end on cliffhangers when the odds of renewal are low as a means to force a renewal (I'm looking at you, Lucifer and, especially, Timeless), it's good to see that the team behind Code Black was willing to give the fans resolutions to all the ongoing stories while still leaving the door open for more. I hope more shows take a lesson from this and, unless a show has a lock on a renewal, stop ending seasons on cliffhangers. — Ed
Matt Roush: Kudos to the producers who knew going in, because CBS had so marginalized the show in its third year with a very late-season start, that renewal was iffy at best. Not a day goes by that I don't hear from Code Black fans mourning the show's cancellation, but it would be even worse if the show hadn't gone out with some dignity.
Oh, the Humanity!
Question: Please Please Please Please tell me that Humans will be back for Season 4 (hence the 4 please's). It's not only one of the best sci-fi shows on TV but one of the best shows period. It seems to just keep getting better with each season, and has great characters, storylines, and actors. Having all three in one show isn't always the case, but Humans managed it and I can't recommend it enough. — Jessica
Matt Roush: I wish wish wish wish I could tell you one way or the other, but that decision hasn't been made yet. Ratings weren't encouraging, and nor was AMC's decision to air the last few episodes outside of prime time at 11/10c. I actually preferred this season of Humans to the second season of Westworld (to name another show about humans vs. artificial intelligence), and while I'd be delighted to see it come back for a fourth year, I'm resigned to the alternative should that occur.
Could GMA Swallow GH?
Question: With ABC now touting a third hour of Good Morning America, what does your radar say about the fate of General Hospital? — Linda
Matt Roush: My radar doesn't extend very well into the daytime-TV hours, but I'd think this last classic vestige of ABC daytime drama is safe for a while still. It's possible this genre of daily daytime soap will eventually go the way of the prime-time variety show and become extinct, but GMA's expansion into GMA Day in the afternoon isn't yet a proven quality, and replaced an infotainment show (The Chew). I'd be surprised if ABC takes the leap to be the first of the traditional Big Three to abandon the format entirely. (But then, I still can't believe All My Children is history, so what do I know?)
That's all for now. Thanks as always for reading, and remember that I can't do this without your participation, so please keep sending questions and comments about TV to [email protected] or shoot me a line on Twitter (@TVGMMattRoush), and you can also submit questions via the handy form below. Please include a first name in your question.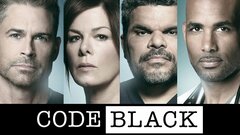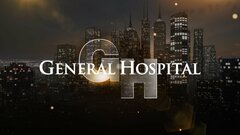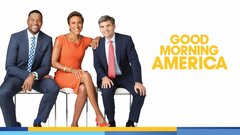 Humans
where to stream