Do Scripted Shows Still Work for Summer?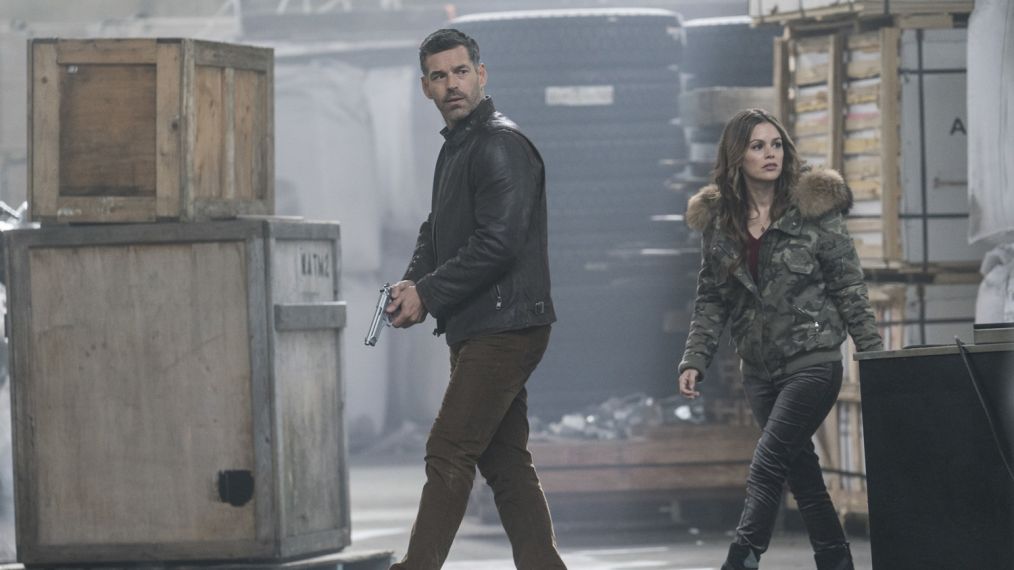 In June 2013, America watched as the town of Chester's Mill was trapped inside an invisible bubble­ — and CBS's Under the Dome led a new push for broadcast networks to capture viewers with scripted fare during the summer (typically, they would use the season to run repeats or burn off failed shows).
The big-budget production from executive producer Steven Spielberg, based on the book by Stephen King, made a splash — 13.5 million viewers tuned in to the premiere, making it the most-watched summer show since 2000's Big Brother.
In 2015, CBS launched another hit with the animals-run-amok thriller Zoo, which debuted with 8.2 million viewers. (Subsequent seasons were not as strong, and both were canceled after three years.)
Currently, reality series like America's Got Talent, The Bachelorette, Big Brother and ABC's Sunday-night game show block are topping the ratings, but broadcast and cable networks continue to try to break through with scripted fare.
The results have been decidedly mixed: NBC's technology drama Reverie and The CW fantasy The Outpost can be classified as misfires, while ABC's Take Two, from Castle producers Andrew W. Marlowe and Terri Edda Miller, provides at least one bright spot.
See Also
Curious about the new shows coming to NBC? See the first trailers for what could be your next TV addictions!
With breezy murder mysteries investigated by a duo of ill-matched (but attractive!) crime solvers, the Rachel Bilson-Eddie Cibrian starrer nabbed 3.4 million viewers in its first week—a decent number for this era of "peak TV" — and is summer's most-watched scripted series debut so far.
"People are interested in great entertainment all year long," offers Marlowe. "They're curating their own TV schedules now. The cycles of the old days have been disrupted by Netflix, Amazon, HBO and the other cable networks. That being said, we think the U.S. [audience] does have an expectation that the networks will serve up light fare in the summertime."
And, Miller stresses, that light fare doesn't have to consist of just reality programming. "As fun as those shows are, people also want stories. They want to fall in love with characters and take an emotional journey."
Adds Marlowe: "Most viewers still look to broadcast for closed-ended procedural storytelling, and we think viewers might like to have the option of a new light, fun procedural between traditional broadcast seasons."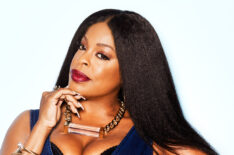 See Also
The second season premieres June 10 on TNT.
Cable networks, which typically air original series in the summer, have had their own ups and downs. Among the current offerings, AMC's innovative feminist fable Dietland and the hard-hitting android thriller Humans draw critical praise but small audiences.
But Paramount Network's Yellowstone, a modern-day Western starring Kevin Costner, premiered strong in June with 2.8 million viewers. USA's pitch-black crime show The Sinner was 2017's highest-rated new cable show, building to 2.4 million viewers in its season finale. (Season 2 kicks off August 1.)
See Also
The Paramount Network series debuts Wednesday, June 20.
TNT's zany Claws, about a lusty, criminally minded gaggle of manicurists in a Florida nail salon, has also made waves with its amusing mix of fantasy sequences, comedy and Russian mob murders. Season 2 of the Niecy Nash vehicle averages 1.3 million viewers, and the dramedy has already been picked up for next summer.
Claws creator Eliot Laurence says the show is a natural for the hottest months. "Its core aesthetics — bold colors, beachiness, shady dealings under the bright sun — feel inherently summery to us. Viewers seem to want a little vacation in their summer TV, and we deliver that sense of escapism."
As the field grows ever more crowded, Claws executive producer Janine Sherman Barrois believes her show is "sticking out because it's unapologetic. And with so many choices, bold will win."
But like all June, July and August series, Claws isn't up against just the TV landscape but also the one outdoors. "If you're competing with the sun and warm weather, you have to be unique and loud and entertaining," she says. And isn't everything better with a frozen cocktail in hand?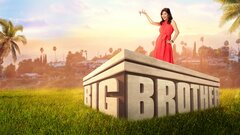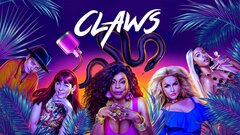 Claws
where to stream