'Outcast,' A Bernstein Centennial and Tab Hunter Tribute on TCM, Kids Choice Sports
A critical checklist of notable Friday TV:
Outcast (10/9c, Cinemax): If the devil truly is in the details, then he's made a bit of a mess of the second season of this dark and disturbing possession thriller, based on the Robert Kirkman (The Walking Dead) comics. The exorcisms still pack a powerfully violent punch, but it's as if all of the best and most shocking ideas were exhausted the first time around, leaving our glum heroes exorcising in place. "Doing this thing one at a time isn't working," mopes Kyle Barnes (a severely understated Patrick Fugit) of his door-to-door approach to expunging demons from the population of Rome, West Virginia. His partner, disgraced Rev. John Anderson (Philip Glenister) also seems to have given up the Holy Ghost after his latest setback. Only the late Reg E. Cathay as the embattled local police chief seems to be enjoying the fight.
West Side Story (8/7c, TCM): A weekend-long tribute to Leonard Bernstein, the fabled composer who was born 100 years ago this August, literally kicks off with 1961's rousing musical adaptation of the Broadway hit, winning Oscars for supporting players Rita Moreno and George Chakiris. (Their rooftop rendition of "America" is still thrilling.) Followed by another high-stepping musical, 1949's On the Town, starring Frank Sinatra, Gene Kelly and Jules Munshin as the sailors on leave in New York City. The Bernstein celebration continues in prime time Saturday with replays of his legendary New York Philharmonic Young People's Concerts and Sunday with a marathon of episodes from his 1961 Omnibus series. (Earlier Friday, TCM remembers the late Tab Hunter, who died July 8 at 86, with an eight-film tribute starting at 6 am/5c with the 1953 war movie The Steel Lady.)
Kids Choice Sports 2018 (8/7c, Nickelodeon): Houston Rockets' Chris Paul, a former NBA All-Star MVP, is the good sport braving a fountain of slime while hosting this celebration of the year's most unforgettable sports moments and celebrities. Danica Patrick, fresh from hosting The ESPYS earlier in the week, receives the Legend Award. New categories include "Nothing But Net," "Heavy Hitters" and "Winter Wonders."
Inside Streaming: Streaming highlights include a new season of Netflix's Last Chance U, a real-life Friday Night Lights docu-series about the junior college football program of the Pirates of Independence (Kansas) Community College… Also on Netflix: Dark Tourist, a different sort of travelogue. The eight-part series, hosted by New Zealand journalist David Farrier, chronicles a new trend of people choosing to explore more unsettling corners of the world, including "narco-tourism" in Columbia and nuclear tourism in Japan… Hulu's Ballet Now documentary, from Steven Cantor, features New York City Ballet prima ballerina Tiler Peck creating a three-night mash-up dance extravaganza in Los Angeles, blurring the words of ballet, hip-hop and tap. Someone should put her to work on the next season of Pose… Hulu also imports the first two seasons of the BAFTA Award-winning U.K. comedy This Country, following the misadventures of two young people in a village in the Cotswolds.
Inside Friday TV: From the land of reboots, History resurrects the 1970s speculative series In Search Of (10/9c), with host Zachary Quinto (once again stepping into the shoes of Leonard Nimoy) serving as lead investigator, seeking answers to mysterious phenomena around the globe… In CNN's Special Report The Trump Show: TV's New Reality (10/9c), media correspondent Brian Stelter looks at how TV series are reflecting the current political culture, from the reboots of One Day at a Time, Will & Grace and Roseanne to dramas including American Horror Story, Madam Secretary and the Emmy-winning nightmare allegory The Handmaid's Tale.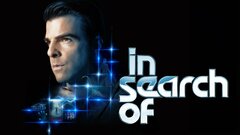 Powered by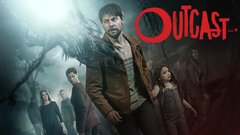 Outcast
where to stream
Powered by