'Match Game' Guest Jane Krakowski Reveals What the Show Is Really Like
It's the worst of puns to say we have burning questions about Match Game… but we do! Are the drinks legit? Are jokes pre-written? Can we touch the skinny mic? Frequent guest Jane Krakowski (with host Alec Baldwin) agreed to fill us in.
First, I have to say: Is anyone in the world asking, "What is it like to be a panelist on Match Game?" Believe it or not, this is a real game show, with rules and judges and everything!
So we don't see any of the questions or fill-in-the-blanks ahead of time. The off-the-wall answers just come naturally off the top of our heads. Some answer cards are immediately torn up and gone forever.
See Also
The actor explains why he took the gig, which of his famous friends might show up, and making sure 'people have fun.'
Some are still stuck in the rafters, where they were tossed after a disappointing reveal. But the best ones — the most raunchy or hilarious or just wrong — line the halls of the studio, hung with pride and shame for all to see.
I remember one of mine in particular — "bedazzled vajayjay" — but whatever could the question have been? And, yes, the drinks are so real. Some people partake; some don't. Someone is always refreshing your glass, so you never know if you've had one or 10!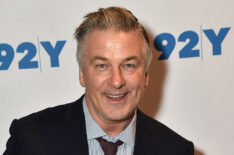 See Also
Twitter users appeared disappointed in the network's decision.
It's also great to watch Alec be so skilled and funny, and the eclectic selection of panelists makes it enjoyable. But the best part? It feels really good to help a contestant win money! —As told to John Russell
Match Game, Season Finale, Thursday, July 26, 9/8c, ABC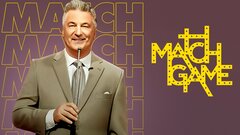 Powered by