Everything We Know About The Two-Part 'Timeless' Finale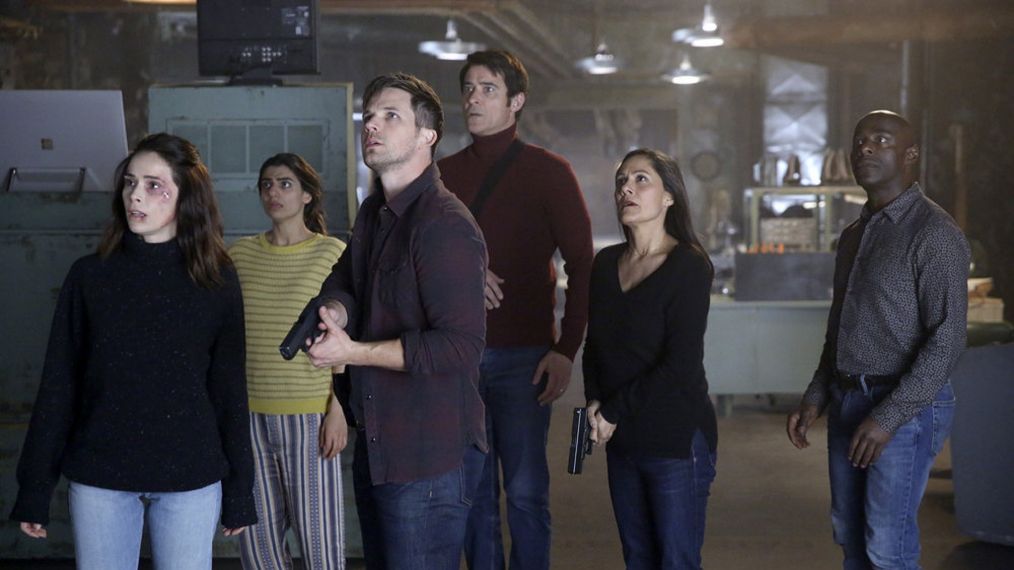 Back in June, Timeless once again lamented the show's cancellation after NBC gave the time-traveling drama the boot for a second time. But those who were still holding out hope for more from their favorite characters are in luck.
When it was first announced that the series wouldn't return for a third season, it was also shared that the studio and network were considering a two-hour movie to serve as a series ender. Well, as of July 31, fans' wishes were granted and NBC revealed that Timeless would get a special two-part finale.
We're breaking down all of the info, and filling you in on everything there is to know about upcoming two-parter so far.
What Will It Be About?
Fans who caught the Season 2 finale know that things were left off with a serious cliffhanger — Lucy (Abigail Spencer) and Wyatt (Matt Lanter) returned to the present without friend Rufus (Malcolm Barrett), who was presumed dead.
But the two-part finale will wrap up these uncertainties picking up where the Season 2 finale left off. It will explore where the story was leading when future Lucy and Wyatt appeared to imply that Rufus can be saved. The event will also delve into stories about "the unsung and underrepresented people of history" via the Time Team's adventures.
Who Will Return?
Despite their contracts ending in June, the team behind this series is still intact. Leads Abigail Spencer, Matt Lanter, and Malcolm Barrett will all return along with Goran Višnjić, Paterson Joseph, Sakina Jaffrey and Claudia Doumit for the special event. What more could fans ask for?
When Will It Air?
The Timeless writers announced via Twitter that the movie will happen in December:
.@NBC and @SPTV have approved stories for 2 Hour Event @NBCTimeless finale to air in December.

— Timeless Writers (@TheTimelessRoom) August 23, 2018
Lauren Greer will write the first hour and Arika Lisanne Mittman will pen the second.
1st hour to be written by @LaurenGreer1419 (Co-writer "The Day Reagan Was Shot"), 2nd hour to be written by @arikalisanne (writer "Stranded", "The Red Scare", co-writer "The War To End All Wars" and ""The Day Reagan Was Shot.")

— Timeless Writers (@TheTimelessRoom) August 23, 2018
The two-parter will be directed by John Showalter and production stars in October!
Both hours will be directed by John Showalter (director "The Capture of Benedict Arnold", "The Murder of Jesse James", "Hollywoodland" and "The General"). Shooting will begin in October.

— Timeless Writers (@TheTimelessRoom) August 23, 2018
On Friday, October 26, it was officially announced that the two-part finale event would air Thursday, December 20 at 8/7c on NBC.
Timeless, Two-Part Finale Event, Thursday, December 20, 8/7c, NBC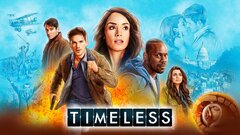 Powered by