5 Hosts Who Could Replace Chris Hardwick on AMC
Last week, TV personality Chris Hardwick was accused of sexual assault and emotional abuse by ex-girlfriend Chloe Dykstra, and now, his role at AMC is in jeopardy.
After the allegations went public, the network suspended his show, Talking with Chris Hardwick, so that they could investigate the situation. And this suspension has many fans wondering if they'll ultimately replace the host altogether.
See Also
This actor was spotted near the Georgia set of the show, which is currently filming.
The series began in 2017 following the success of Talking Dead, Talking Bad, and more of the host's post-episode recap shows for AMC series like The Walking Dead and Breaking Bad.
To help out the network, should they opt to fill his spot, we've rounded up a shortlist of candidates suited for the role.
1. Yvette Nicole Brown
The top choice on the interwebs, Brown's enthusiasm as a repeated guest on Talking Dead has done more than enough to prove her mettle. Her fun and spirited nature would make for entertaining exchanges with guests.
2. Kevin Smith
Smith is a nerd hero, and his passion for comic books and pop culture shines through when he speaks. As a guest on Talking Dead, his opinions on Hardwick's hosting were always a highlight the audience.
See Also
Chloe Dykstra alleges she was emotionally and sexually abused by Hardwick.
3. Andrew Lincoln
His time on The Walking Dead will soon come to a close, but would it be too much to hope for him to pick up a new gig at the network as host? Even a short stint would satisfy to his many fans.
4. Aisha Tyler
Tyler is a well-established host — Whose Line Is It Anyway, The Talk — and she even has her recently-launched AMC recap talk show, Unapologetic with Aisha Tyler, discussing Dietland. Plus, wouldn't it be great to have a female at the helm?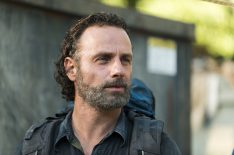 See Also
His departure leaves Rick's fate up in the air.
5. Jim Gaffigan
The comedian and actor has guested on Talking Dead, showing his relaxed but humorous approach.He'd certainly bring some added laughs to the role, which we could really use right now.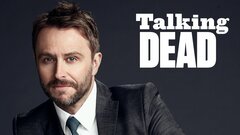 Powered by