Nerdist Wipes Chris Hardwick From Site After Ex-Girlfriend Accuses Him of Abuse
The Nerdist website, which Chris Hardwick founded, has removed him from the site after news broke on Friday morning that his ex-girlfriend, Chloe Dykstra, accused him of sexual and "long-term abuse."
Hardwick started his career there as a comedian and podcaster.
See Also
Plus a former co-star lends her support to Bush.
Legendary Entertainment, the company which owns Nerdist Industries, released a statement about the allegations:
"Chris Hardwick had no operational involvement with Nerdist for the two years preceding the expiration of his contract in December 2017."
"He no longer has any affiliation with Legendary Digital Networks. The company has removed all reference to Mr. Hardwick even as the original Founder of Nerdist pending further investigation."
Dykstra, who is a TV personality, posted a first-person essay on Medium about her relationship with Hardwick.
I quietly posted an article today, unlisted on Medium. It clearly made the rounds. I'm overwhelmed and I want to thank all of you for your support and kind words- they mean so much to me. I may take some time off the internet, please know your support means everything to me.

— Chloe Dykstra (@skydart) June 15, 2018
In the essay, she never formally names Hardwick but spoke about dating a man who told her she couldn't go out at night, was not allowed to have male friends, couldn't speak in public places, and was sexually assaulted by him.
"I generally stopped speaking unless spoken to while with him, drifting through life like a ghost. I would try to sleep in as late as possible so my days were shorter. I stopped listening to music entirely. I ceased to be. I was an ex-person," Dykstra wrote.
See Also
Phillips appeared on the show in 2004.
She stopped dating Hardwick after three years, after which she claims he "blacklisted" her in the industry.
"Because of my leaving him for someone else, he made calls to several companies I received regular work from to get me fired by threatening to never work with them. He succeeded," she added.
Hardwick is currently the host of The Wall game show on NBC and Talking Dead on AMC. No word yet on how this news may affect these other roles of his.
UPDATE:
Chris Hardwick has denied the allegations in a statement on Friday:
"These are very serious allegations and not to be taken lightly which is why I've taken the day to consider how to respond," he said. "I was heartbroken to read Chloe's post. Our three year relationship was not perfect — we were ultimately not a good match and argued — even shouted at each other — but I loved her, and did my best to uplift and support her as a partner and companion in any way and at no time did I sexually assault her."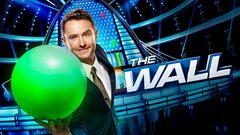 Powered by