OWN's 'Love' Story, 'Drunk History' Takes on WWII, 'Picasso' Finale
A selective critical checklist of notable Tuesday TV:
Love Is (10/9c, OWN): Not to be confused with the schmaltzy comics, this heartfelt and deeply romantic dramedy is inspired by the real-life romance of power producers Mara Brock Akil (Girlfriends, Being Mary Jane) and husband Salim Akil (Soul Food). The autobiographical series flashes back to the 1990s, when aspiring sitcom writer Nuri (Michele Weaver) meets and is drawn to "super romantic new guy" Yasir (Will Catlett), who's having a tougher time realizing his Hollywood dreams. There's no question they're destined to become soulmates, as the series is framed by older (billed as "wiser") versions of themselves, played by Wendy Davis (Army Wives) and Clarke Peters (The Wire), whose chemistry some 20 years later is still palpable.
Drunk History (10/9c, Comedy Central): A tipsy summer season opens with a panoramic goof on World War II, as John Lutz (30 Rock) slurs his way through an absurdist recreation of the "Ghost Army," when a cadre of artists (including fellow 30 Rock veteran Jack McBrayer) punk German troops with a display of faux artillery. Fresh Off the Boat's Randall Park blearily loses his train of thought while recounting a resistance movement among American-Japanese citizens placed in internment camps, and a Tequila-soused Lyric Lewis (A.P. Bio) interrupts her account of Hitler's defiant nephew William with frequent belches. Who needs a drinking game when they're doing all the work?
Genius: Picasso (10/9c, National Geographic Channel): In the finale of the Picasso season — next subject: Frankenstein creator Mary Shelley (can't wait)—the fabled artist (Antonio Banderas) becomes an obsessive recluse after pairing up with Jacqueline Roque (Valentina Bellé). His ex, Francoise Gilot (Clémence Poésy), rather predictably finds it's not easy to make for herself after an association with someone so famous.
Inside Tuesday TV: TV One's We're the Campbells (8/7c) gets inspirational as it follows the career and family life of gospel power couple Warryn and Erica Campbell. … Denis Leary (Rescue Me) makes his first appearance on TNT's Animal Kingdom (9/8c) as Billy, the drifter dad of Deran (Jake Weary). Just what the Cody boys need as they're trying to establish their own criminal bona fides without the help of Smurf (Ellen Barkin) and Baz (Scott Speedman). … Guess who's coming to dinner on AMC's Humans (10/9c)? Mattie (Lucy Carless) brings the newly all-human Leo (Colin Morgan) back to the Hawkins' home as their relationship deepens. And Mia (Gemma Chan) stirs up a hornet's nest of mob prejudice when she rents a flat in an attempt to prove to her neighbors that co-existence is possible.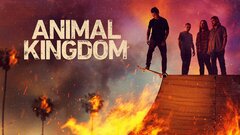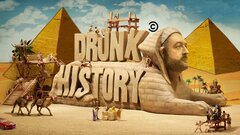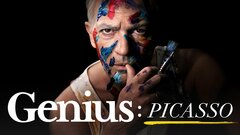 Humans
where to stream