5 Casting Ideas for 'Frankenstein' Creator Mary Shelley in 'Genius' Season 3
The second season of National Geographic's scripted anthology series Genius is about to debut but we already have details about Season 3.
This time, the story will focus on Mary Shelley, the creator and writer of Frankenstein. At a press event on Wednesday, NatGeo and Fox unveiled the exciting news with a short teaser trailer saying: "It can expand out universe, it can leave a mark. And sometimes, she can make a monster."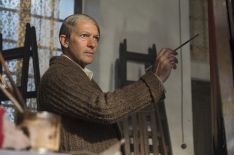 See Also
Antonio Banderas takes on the titular role.
"Mary Shelley's Frankenstein left an indelible mark on generations of imaginations," said Carolyn Bernstein, executive VP of global development and production for National Geographic Global Networks. "Equally inspiring is the story of Shelley's relentless innovation, coupled with her desire to live on her own unconventional terms despite immense societal and cultural obstacles. I can't wait for our talented team to bring her remarkable, relevant and timely story to life for Season 3 of Genius and do justice to her literary legacy."
Executive Producer Ron Howard added: "Few know of [Shelley's] struggles due to gender inequities, her additional writings, her influence on other historically significant individuals and society at large. Showcasing someone like Mary Shelley and her amazing intellect, compassion and fortitude is exactly what this series is for."
Fox 21 Television Studios President Bert Salke commented about how the series aligns with #MeToo and Time's Up movements happening in Hollywood — "The choice of Mary Shelley as the subject of our third season speaks to the incredible depth of the franchise. How fitting at this moment in time to pivot to one of the many female geniuses in human history, and Mary's story is both stranger than fiction and incredibly dramatic."
Genuis showrunner Ken Biller will stay on and to executive produce and write for Season 3.
The series' first and second season stars include Antonio Banderas as Pablo Picasso and Geoffrey Rush as Albert Einstein, respectively… so who will be cast in the titular role?
Here are our top 5 actresses to play Mary Shelley:
1. Claire Foy
The British actress is known best for her role as Queen Elizabeth on Netflix's The Crown for which she won a Golden Globe award.
2. Sophie Turner
With Game of Thrones coming to an end, the English actress is ready for a new role.
3. Samantha Colley
The anthology series often times recasts actors from previous seasons. Colley is currently in the second season, Genius: Picasso.
4. Shelley Hennig
The American actress is known for her roles on Teen Wolf, Liberty Crossing, and Days of Our Lives for which she was nominated for 2 Emmys.
5. Bel Powley
Powley previously had a role in the 2017 movie, Mary Shelley, so she's already familiar with the writer's life.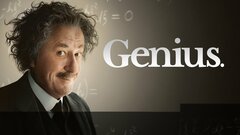 Genius
where to stream
Powered by