Beat the Heat! 'The Three Stooges' & More 4th of July TV Marathons
Already sunburned? Tired of barbecues? Whatever your reason for wanting to stay inside, we've got you covered. Cool off in front of the air conditioner and check out these 4th of July movie marathons.
The Three Stooges
6am/5c, IFC
Nine solid hours of nyuck-nyucks? Count us in for this treasure trove of Larry, Curly, and Moe's short films from the 1930s and '40s.
Spider-Man
7am/6c, FX
Who's the better wall-crawler: Tobey Maguire or Andrew Garfield? Decide by watching Maguire in 2002's Spider-Man and Garfield in 2012's The Amazing Spider-Man and the 2014 sequel. (It's Maguire, though.)
See Also
NBC has you covered this year with a star-studded lineup for their annual celebration.
Dirty Harry: Make My Independence Day
7am/6c, SundanceTV
Feeling lucky, punk? You bet, especially with Clint Eastwood badassery all day long in Dirty Harry, Magnum Force, The Enforcer, Sudden Impact and The Dead Pool.
Jaws-a-thon
11:30am/10:30c, AMC
The July fourth airing of Jaws and the two bloodbaths that followed is the best reason to avoid the beach entirely.
National Lampoon's Vacation
3pm/2c, IFC
Hit the road with the wacky Griswolds in the original classic and its two follow-ups, European Vacation and Christmas Vacation.
Captain America
3:30/2:30c, FX
Possibly the two best superhero movies ever, The First Avenger and The Winter Soldier embody liberty and justice for all.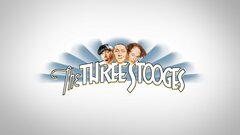 Powered by