Former 'Bachelorette' Meredith Phillips Says She Was Sexually Assaulted By Show's On-Set Masseuse
The Bachelor and Bachelorettte franchise has been no stranger to allegations of sexual misconduct — we're looking at you, Bachelor in Paradise — but new accusations by a former bachelorette star are catching fans' attention.
Meredith Phillips, who appeared as the titular Bachelorette back in 2004, revealed in an interview with Steve "Reality Steve" Carbone that she had been sexually assaulted while on set. Phillips claims that the show hired a female masseuse for a massage, but things turned ugly when the woman fed her a pill.
See Also
Cheers to the premiere of Season 14.
"She was hired to give me a massage and she said, 'I'm going to give you a pill,'" Phillips told Carbone in the interview. "I just assumed it was an aspirin or something to loosen up my back or a Tylenol or something, and it wasn't that, that's for sure."
As with the Bachelor in Paradise, aquatics were involved as Phillips painted a horrifying scene through her story. "The last thing I remember is she got naked and she was in the tub with me rubbing my back and rubbing areas that probably she shouldn't have. Then I was put in bed. I woke up naked. Don't remember much. I wasn't even drinking."
See Also
Let's do the damn thing!
These claims are just one among many being made in the industry, but Phillips' experience is no less shocking because of it. The former reality TV personality confirmed that this alleged assault took place on set at the "Bachelor Mansion."
"This is hard for me to talk about," she said. "I think I've put it somewhere else in my brain so when you bring this up, it's definitely right there in the forefront as we're speaking."
"I didn't speak of it until later," Phillips said, "because I felt weird about it and I felt violated, so I didn't know what to say or how to say it. I mean, how do you bring that up? I have kind of held it in for a long time, because in a weird way, I wanted to protect the franchise…"
That's one major truth bomb, and the destruction has yet to be assessed. The popularity of shows like The Bachelor and Bachelorette make it hard to believe that this will cause any lasting damage to the show's future, but it's sure to rock the boat.
The Bachelorette, Season 14, Premieres Monday, May 28, 8/7c, ABC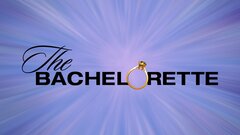 Powered by