Sela Ward Joins 'Westworld': Her 5 Most Memorable TV Roles (VIDEO)
Over the years, actress Sela Ward has captivated audiences with her performances both in film and on television, so this week's reveal that she's joined HBO's Westworld has plenty of fans excited.
In next week's penultimate Season 2 episode, Ward will play Juliet, the wife of Ed Harris's William. Prior to this episode, viewers hadn't been introduced to Juliet, though William had revealed his wife died from suicide some time before the present timeline.
See Also
'I didn't think that you should just stand there and just be a zombie,' said the actress.
Ward's character Juliet is the daughter of James Delos (Peter Mullan), the wealthy founder of Delos Incorporated and the financier of Westworld and the other parks within the complex.
In celebration of her upcoming appearance, we're taking a look back at some of Ward's most iconic TV roles, from her time on CSI: NY to her most recent starring role in EPIX's Graves.
See Also
The organization is calling for all animals to be computer-generated.
Jo Danville (CSI: NY)
Jo Danville is the kind of character that takes no punches, but she also knows how to be supportive to those around her who need it. For example, in the clip above, Ward's character has a heartfelt and serious conversation with her adoptive daughter, Ellie (Sydney Park).
Stacy Warner (House)
As House's (Hugh Laurie) ex-girlfriend Stacy Warner, Ward appeared in multiple episodes throughout the show's run. Unlike some characters, Stacy knew how to push House's buttons.
Margaret Graves (Graves)

Playing the former first lady to Nick Nolte's Richard Graves, Ward delivered a strong performance as the political family's matriarch, ready to make moves in the government.
Teddy Reed (Sisters)
As one of the four titular sisters, Ward was Teddy Reed, a woman trying to figure life out along the way. That included her romance with George Clooney's Falconer. Spoiler Alert… they don't end up together.
Lily Manning (Once and Again)
In this memorable family drama, Ward was Lily Manning, a soon-to-be divorced mother who falls for another divorcee (Billy Campbell). The catch? Merging their newly blended family. This was a show that really gave her acting chops screen-time.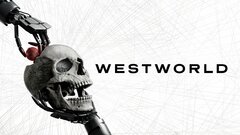 Powered by